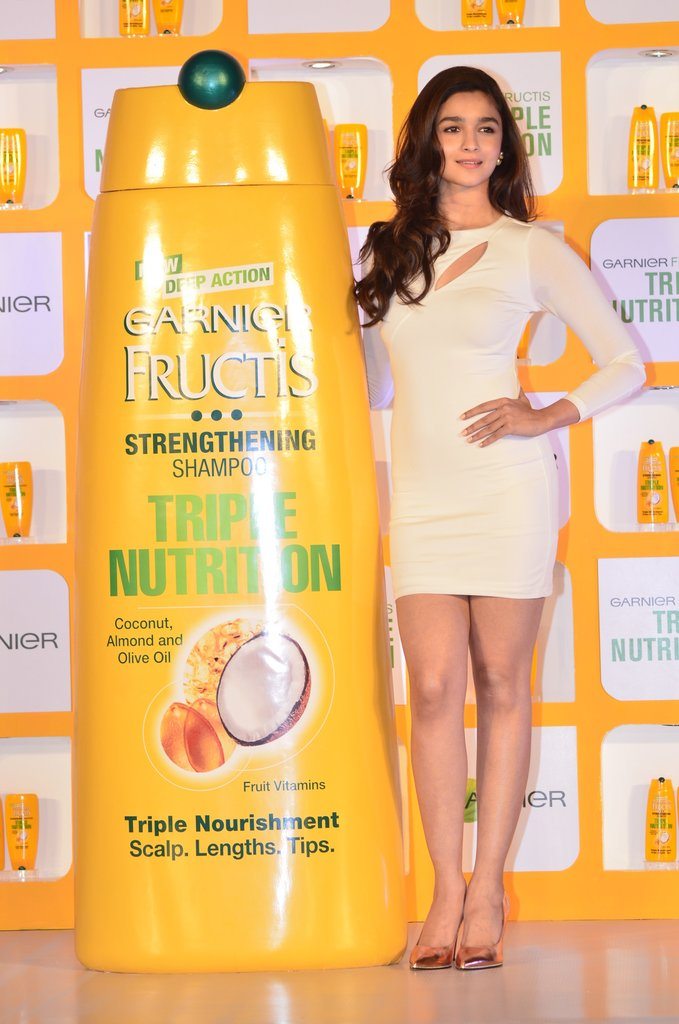 Bollywood actress Alia Bhatt attended the Garnier Fructis Triple Nutrition product launch event in Mumbai on August 11, 2014. The 'Highway' actress for the event looked pretty in a mini white dress.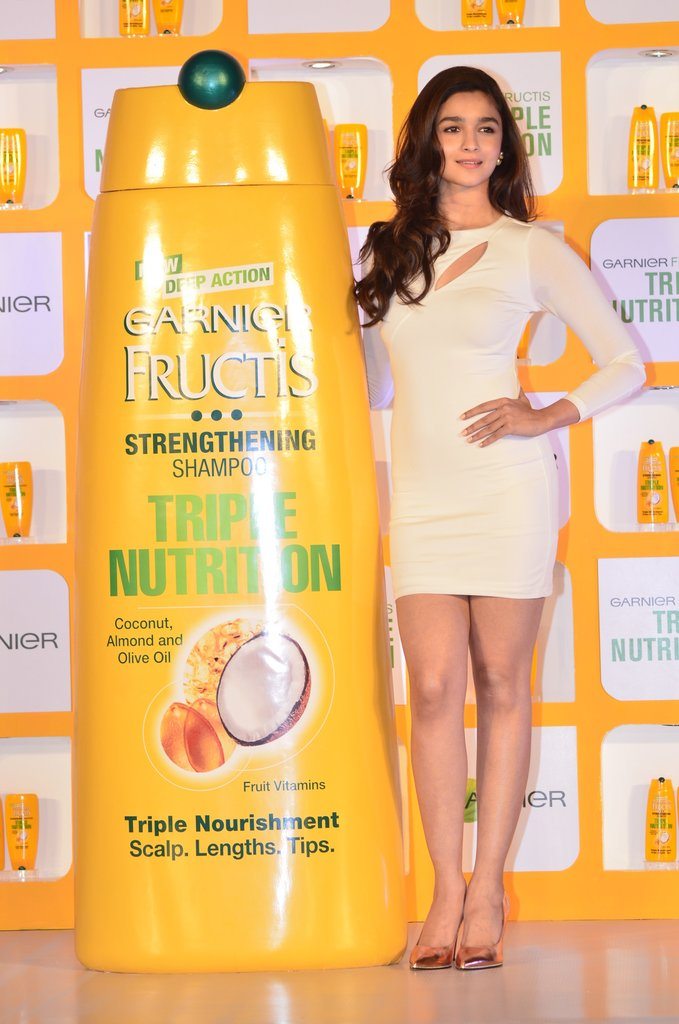 Bhatt at the event was asked to list three of her strengths to which she replied that she has a good will power which she feels she has got from her father Mahesh Bhatt. The 'Student Of The Year' actress added that she has a thick skin which is important in the profession that she is in right now.
The third strength that she mentioned was that she is an understanding person and helps friends and people close to her.