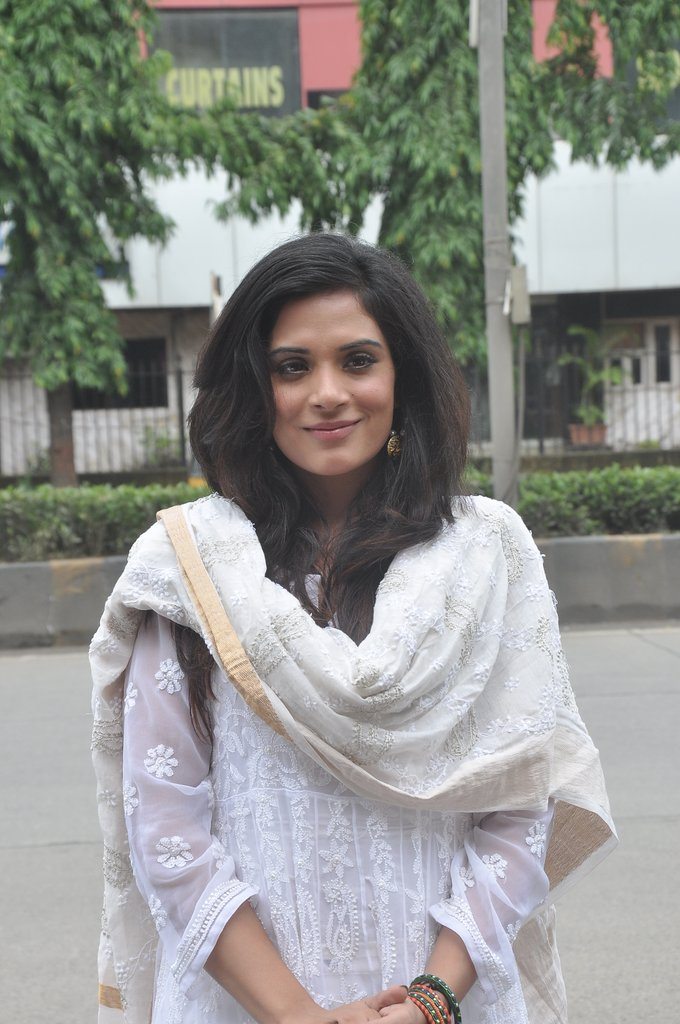 Gearing for a release in September, Nikhil Dwivedi and Richa Chaddha promote 'Tamanchey'.
Indian actors Nikhil Dwivedi and Richa Chaddha were seen promoting their upcoming movie 'Tamanchey' at an event in Malad in Mumbai on August 15, 2014. At the event, Richa was wearing a white Indian outfit and was seen giving her co-star a new hair-do.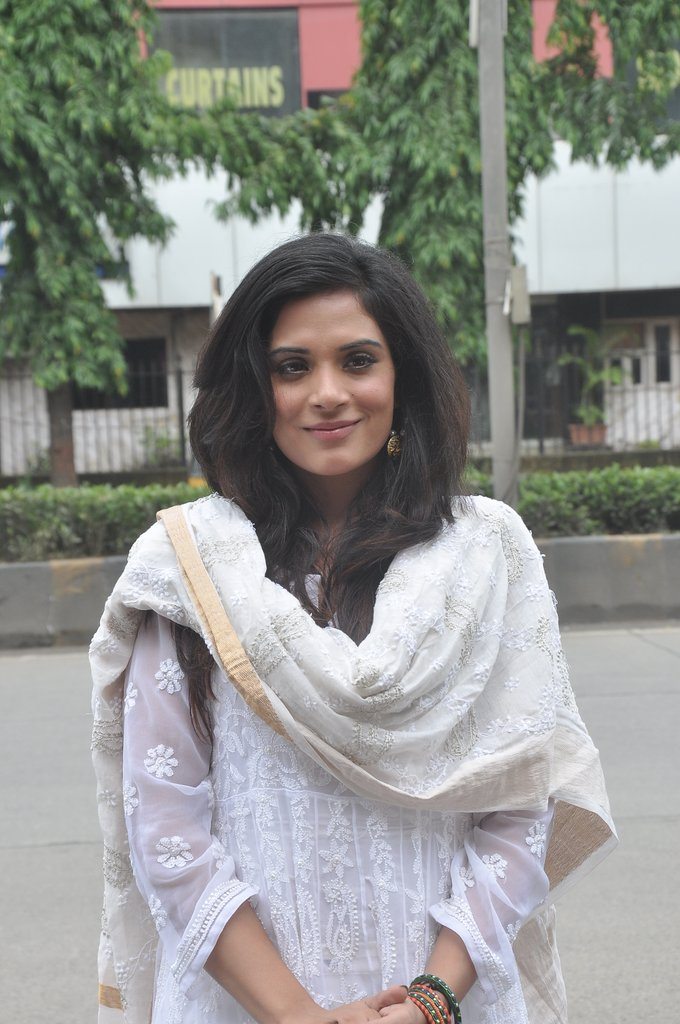 The makers of the movie recently released the trailer of the movie. Munna (played by Nikhil), who is a rustic kidnapper from Uttar Pradesh, meets Babu (played by Richa), a smart drug peddler from Delhi.
The movie is directed by Navneet Behal and is all set to hit the theaters on September 19, 2014.