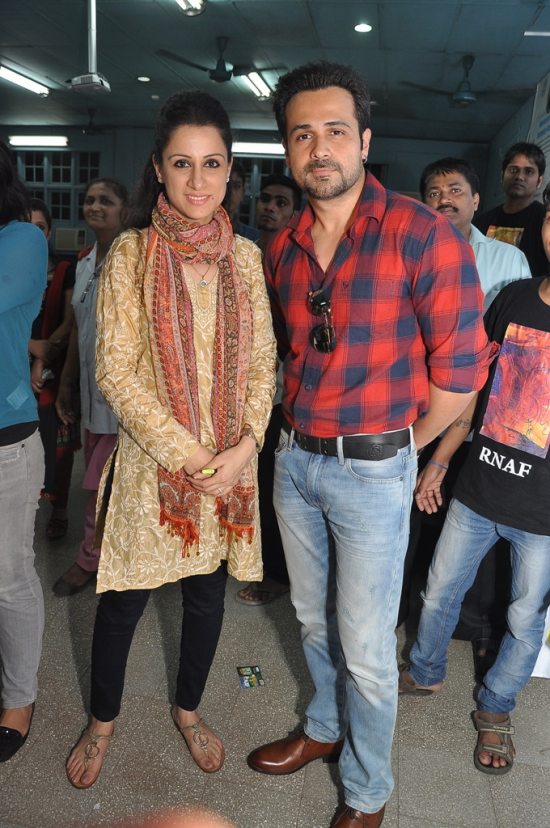 Rouble Nagi's art workshop at Wadia Hospital saw Emraan Hashmi as chief guest.
Indian artist and muralist Rouble Nagi recently held an art camp for kids recovering at Wadia Hospital, Mumbai, where Emraan Hashmi was a chief guest. The art camp took place on August 14, 2014, just before Independence Day.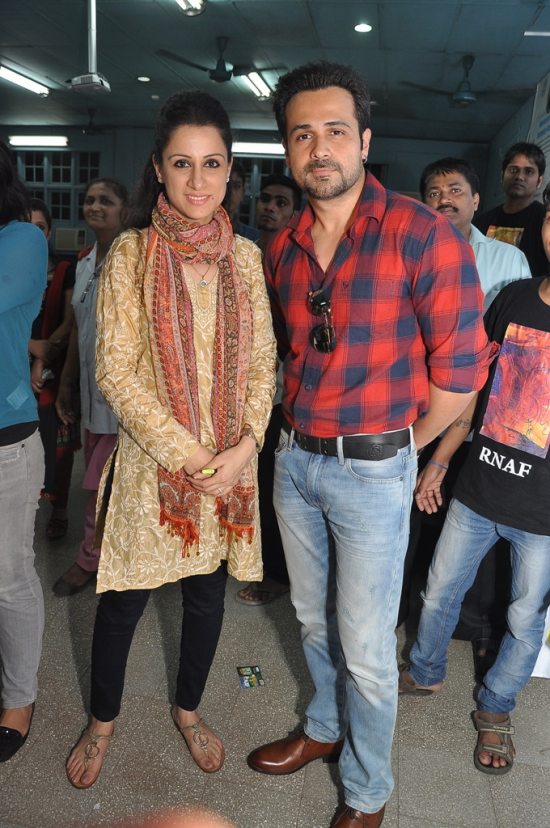 Rouble is famous for her philanthropist deeds. The Rouble Nagi Art Foundation is known for running art camps for underprivileged kids across the country to promote education for slum kids. 
She has been also unconditionally supported by her friends, namely, Salman Khan, Sohail Khan, Aaditya Thackeray, Sushmita Sen, Sonam Kapoor and Wasim Akram in the past.
All children were given drawing sheets, crayons, colors and other art material. Those kids that showed inclination towards art were shortlisted to take up regular art classes in the hospital itself. Actor Zayed Khan too graced the event with his presence.
Rouble's endeavor will instill a positive perception of imagination and creativity into these little one's a and provide a platform to express themselves.
Photo Credits: Viral B