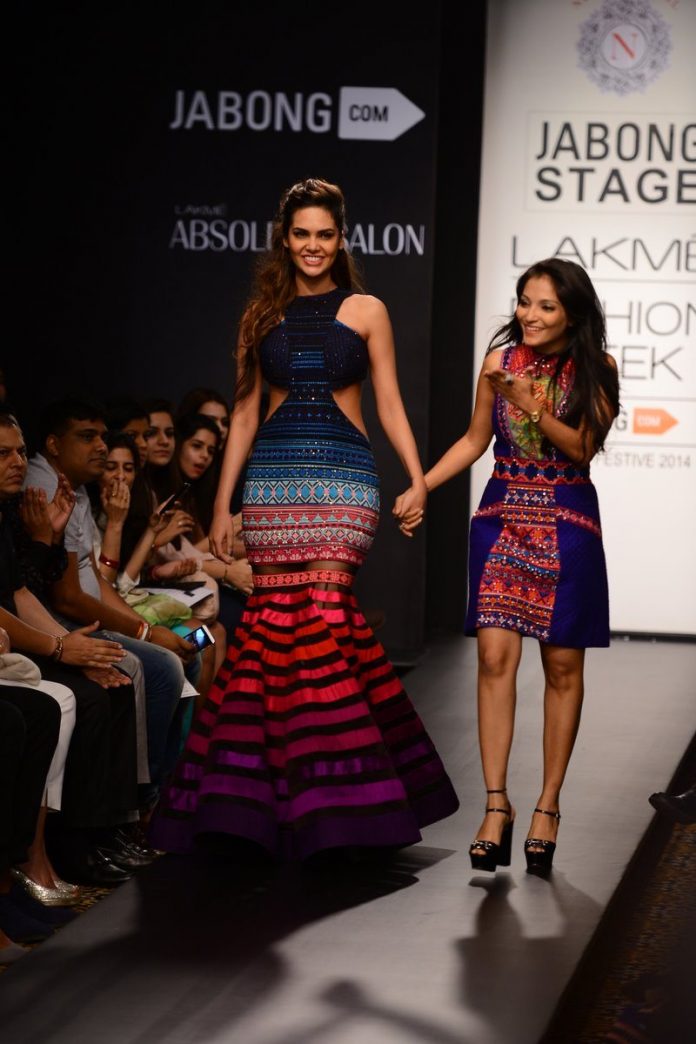 Drop dead gorgeous redefined! Esha Gupta sashays down the ramp in a Neha Agarwal creation at the LFW 2014.
Bollywood diva Esha Gupta turned showstopper for designer Neha Agarwal at the grand finale of the Lakme Fashion Week Winter/Festive 2014. Gupta stunned in a sartorial masterpiece out of the 'Mille Fleurs' collection. 
Hyderabad-based designer Agarwal drew inspiration from the seventeenth century French Embroidery style. The collection's designs – Mille Fleurs – flirted with radiant hues, multi-coloured patterns and textures.
While talking about her collection, designer Neha expressed, "It's a tribute to today's trend setting fashionista who are flamboyant and vibrant, but still carry the ethnic essence in her heart. Also it was really a pleasure being a part of this Lakme season as it was my first season. I couldn't think of anyone else who could fit perfect for being my muse than Esha Gupta."
The 28-year-old leggy lass was last seen in 'Humshalaks', the film turned out to be a complete money-spinner at the box office and has paved Esha's way to becoming a potential Bollywood heroine.