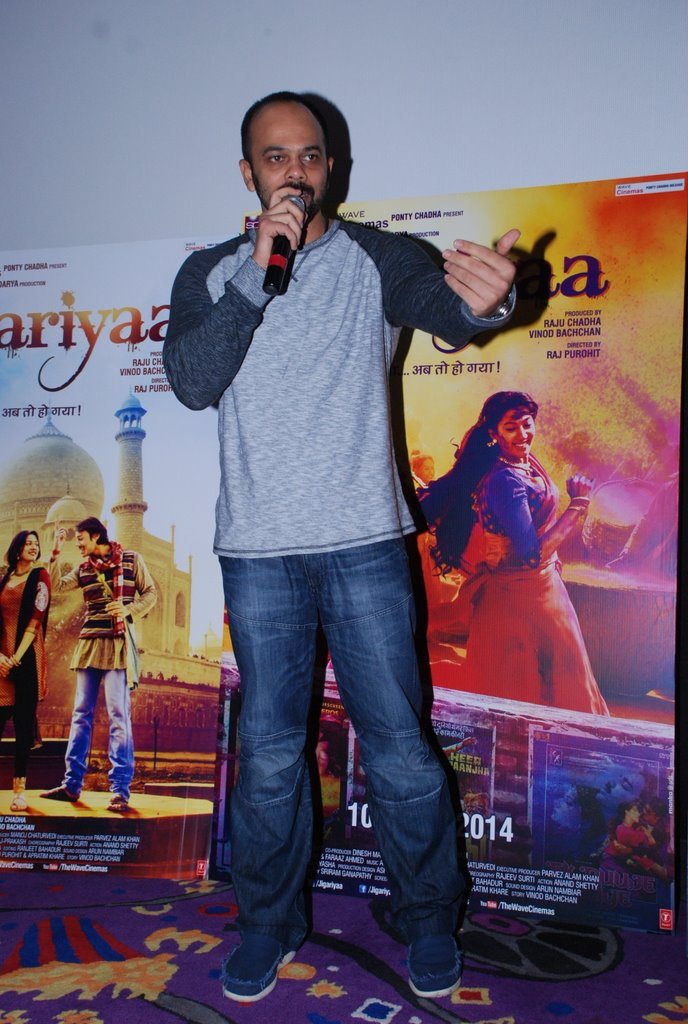 The Golmaal franchisee director Rohit Shetty launches Jigariya poster.
Chennai Express director Rohit Shetty launched the poster of his upcoming movie 'Jigariya' at an event in Mumbai on August 26, 2014.
The film features two newcomers, Harshvardhan Deo and Cherry Mardia, who were present at the event along with director, Raj Purohit. The movie is produced by Vinod Bachchan and Raju Chadha.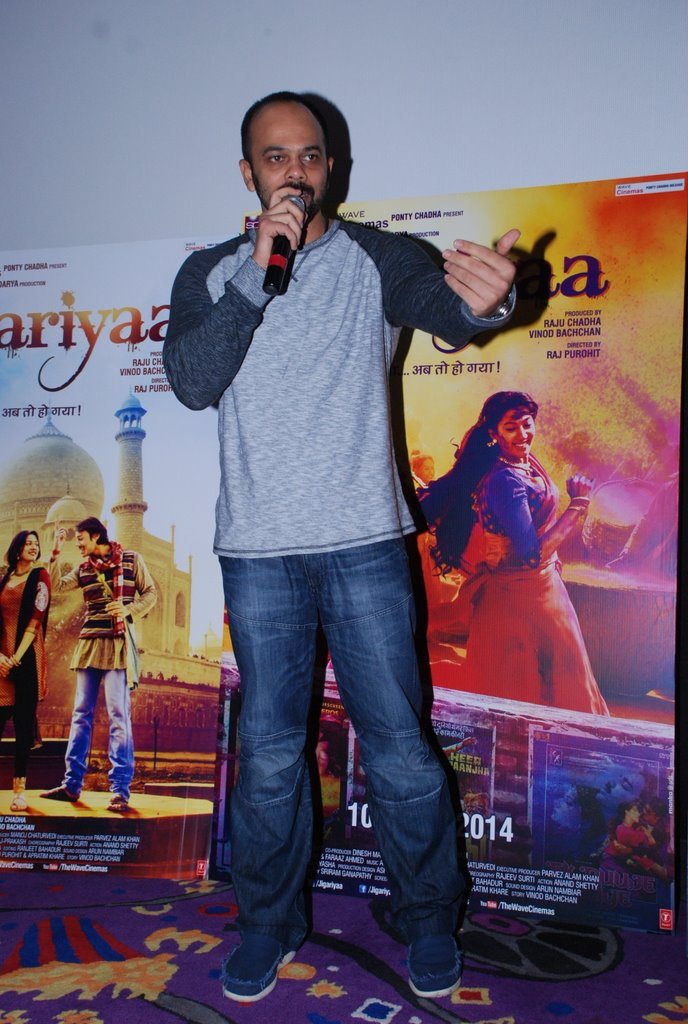 The movie is a love story that follows the life of Shaamu and Raadha. Rohit, who was the guest of honor at the event said that though it is a small budget movie it is not a small film.
Shetty added that he is happy to support movies that have good content. 'Jigariya' is slated for release on October 10, 2014. The makers of the movie have also released the official trailer of the flick.