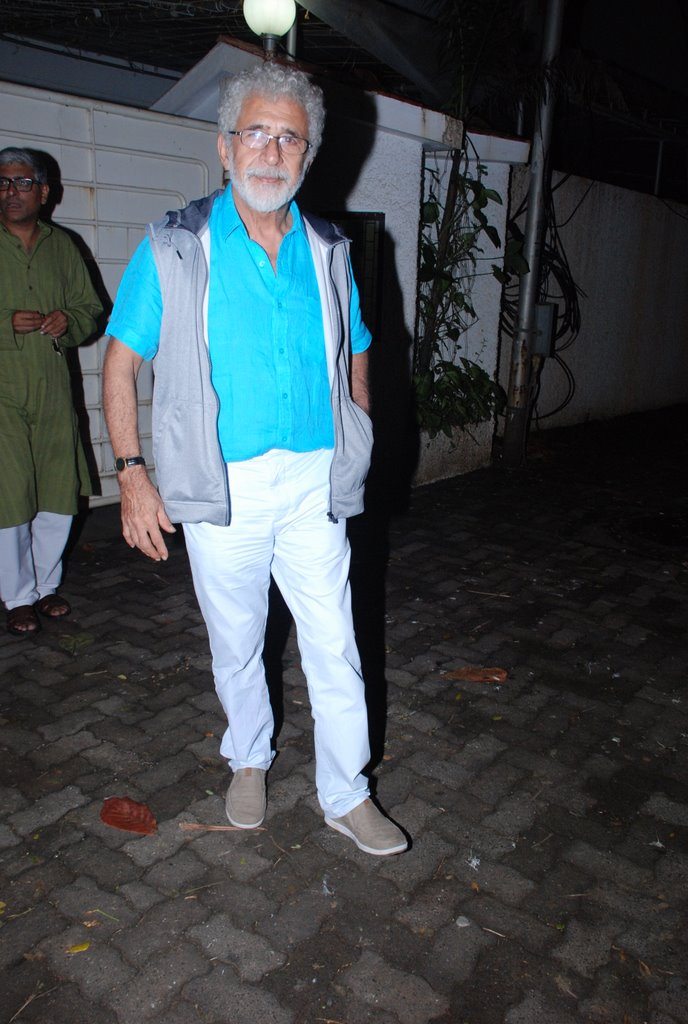 Bollywood actor Naseeruddin Shah at Finding Fanny screening in Mumbai.
Veteran actor Naseeruddin Shah attended the special screening of the movie 'Finding Fanny' held at Sunny Super Sound in Mumbai on September 6, 2014. This screening was held specially for Shah's family.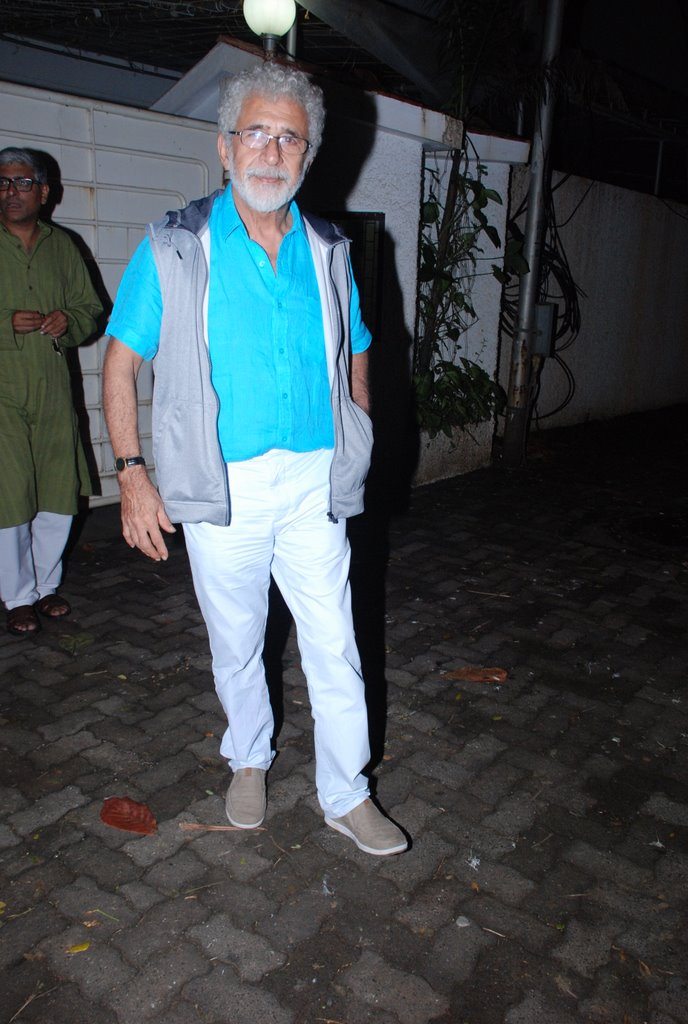 The movie 'Finding Fanny' stars Deepika Padukone, Arjun Kapoor, Pankaj Kapur and Dimple Kapadia and is all set to hit theaters on September 12, 2014. The actor at the event looked great in a sea blue shirt, white pants and a jacket.
In the movie, Naseeruddin Shah will be playing the role of Ferdie. The movie is set on a road trip in Goa as the characters are looking for Fanny.