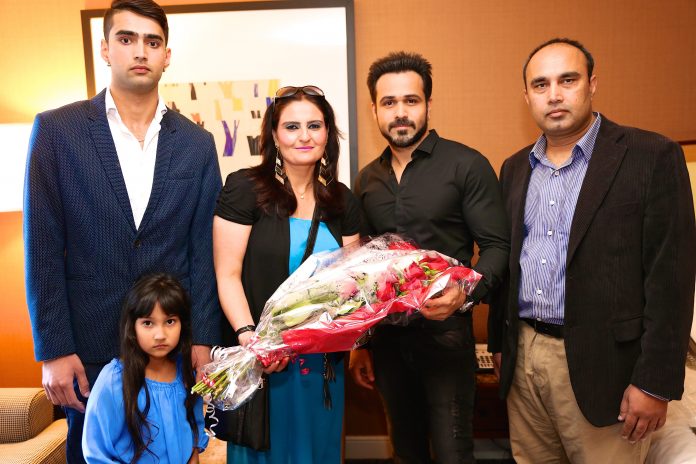 Emraan Hashmi meets Aamir Raza, the real life 'Tiger', at Toronto International Film Festival.
Bollywood actor Emraan Hashmi met Syad Aamir Raza along with his wife Shafqat and children in Toronto. Emraan starred in his first international film 'Tigers' which premiered at the Toronto Film Festival.
The movie was screened at the Scotiabank Theatre on September 8, 2014 in Toronto and was sold out. The movie based on the real life story of Aamir Raza, who was a salesman who blew the whistle on the baby food scandal in Pakistan. The screening was also attended by Geetanjali who plays the role of Zainab, the wife of the salesman.
The producers of the movie Prashita Chaudhary of Cinemorphic and Guneet Monga of Sikhya Entertainment were also present at the screening. 'Tigers' is directed by Oscar winning director Danis Tanovic.