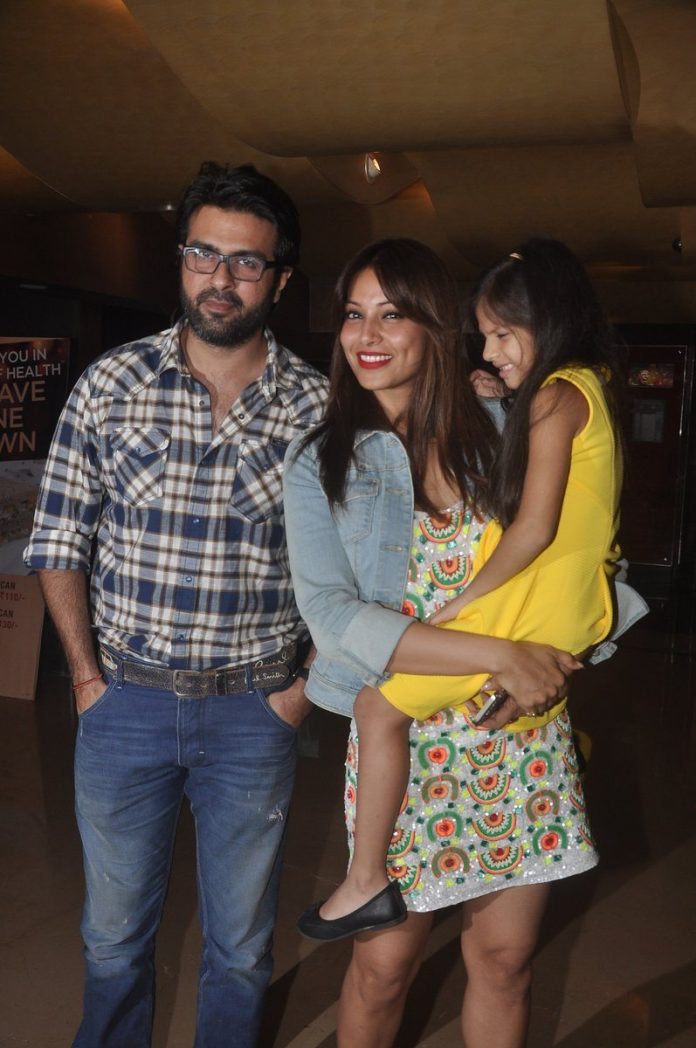 Family day out for Bipasha Basu and Harman Baweja.
Bengali beauty of Bollywood Bipasha Basu anf Harman Baweja were seen watching the movie 'Creature 3D' with their families. Bipasha looked trendy in a short dress and a denim jacket while Harman appeared in a check shirt and jeans.
Bipasha and Harman enjoyed each other's company and looked happy. The actors arrived in with their respective families who also enjoyed the show and were seen having a great time. The couple recently confirmed that they were dating and made an official announcement.
Bipasha's 'Creature 3D' hit the theaters on September 11, 2014. The movie is directed by Vikram Bhatt, but has not received any impressive reviews.