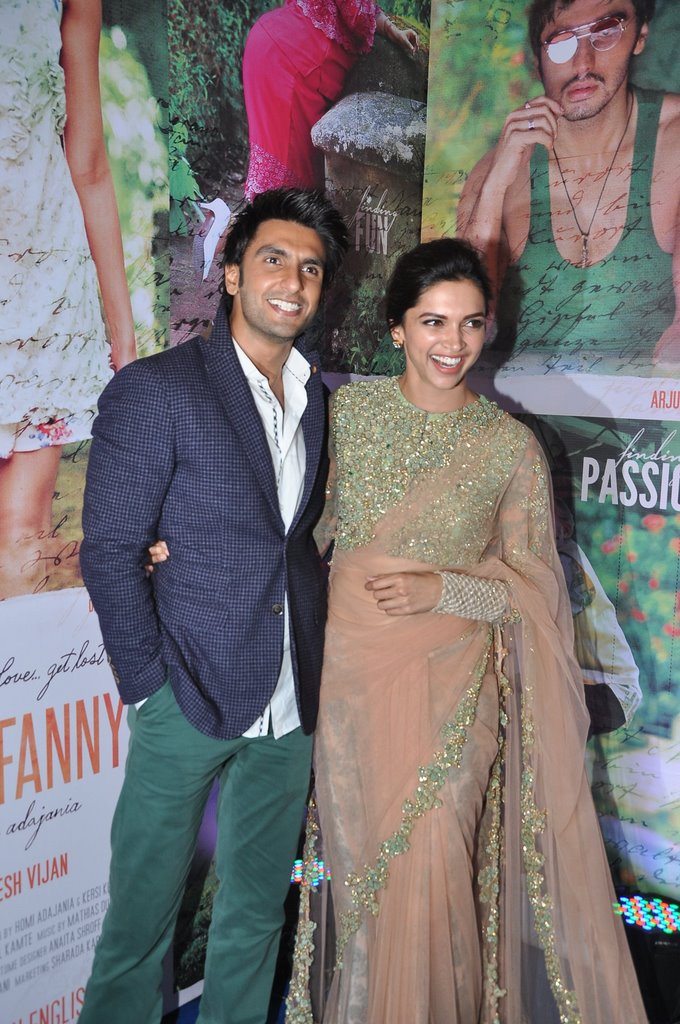 Makers of Finding Fanny host a bash to celebrate the success of the movie.
The entire team of the movie 'Finding Fanny' celebrated its success at a bash at Bandra in Mumbai on September 15, 2014. The event was attended by the cast Arjun Kapoor, Deepika Padukone, Ranveer Singh Naseeruddin Shah and Pankaj Kapur.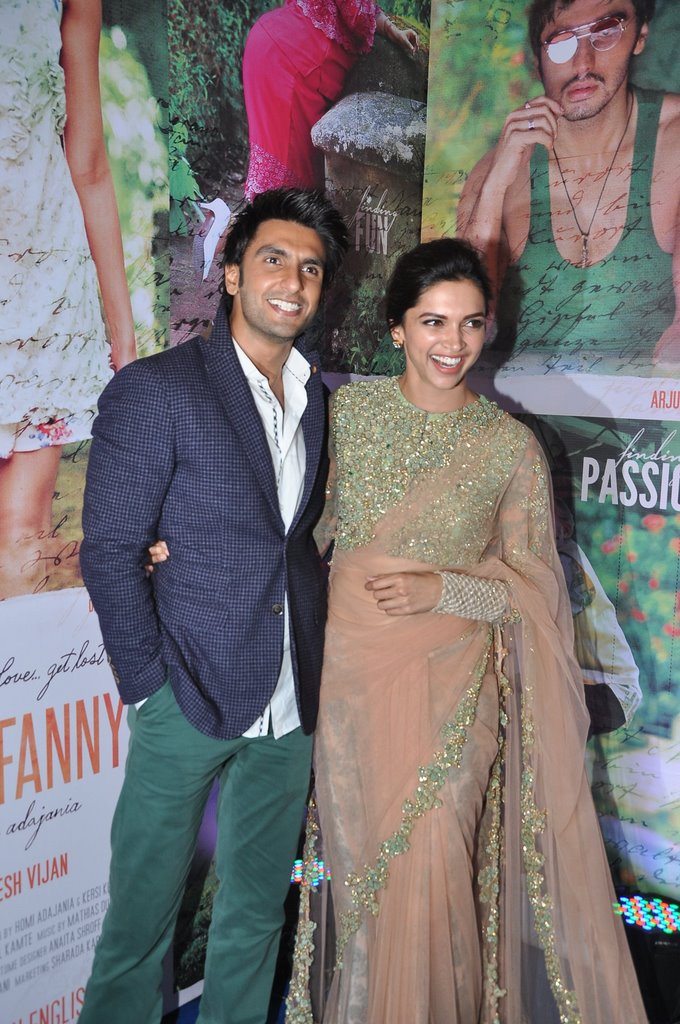 Other guests included Hrithik Roshan, Homi Adjania with wife Anaita Adjania, Supriya Pathak and Ileana D'cruz. However, Dimple Kapadia, who plays a major role in the film, was absent for reasons unknown. 'Ramleela' actress Deepika Padukone wore a pretty pink sari in a sari while co-stars Arjun Kapoor and Ranveer Singh kept it casual.
The movie 'Finding Fanny' hit theaters on September 12, 2014 and is currently doing well at the box office.