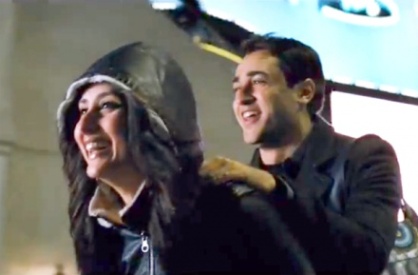 The much awaited fun movie 'Ek Main Aur Ekk Tu' by Karan Johar has been released on February 10, 2012. The romantic comedy movie has been directed by Shakun Batra and is produced jointly by Karan Johar, Ronnie Screwvala and Hiroo Johar.
The best part of the film is that nothing has been overdone and nothing has been left incomplete. The story is about a jobless architect Rahul played by Imran Khan and a hairstylist Raina played by Kareena Kapoor.
The two meet each other at the Christmas eve party and get drunk. The next morning they find out that they are married and this is when Rahul, the perfectionist freaks out.
But Raina on the other hand is chilled out and is not much bothered about the situation. The two file for a divorce but Rahul slowly starts falling for Raina but fails to oget any similar signals from her. The story sounds but similar to that of 'Jab We Met' and 'Anjaana Anjaani', but rest assured that the story has been treated differently. The climax of the movie is just amazing but it could have been even better if the actual matter of the movie wasn't inspired by the other conventional movies in Bollywood. A good movie to catch for the weekend.