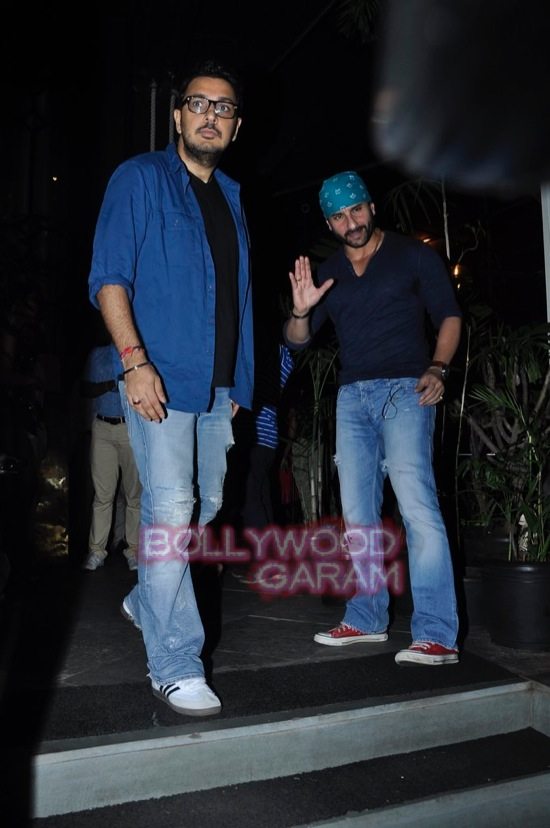 Saif, Kareena and soon-to-be parents Riteish and Genelia were seen dining at Nido Restaurant.
Bollywood actors Saif Ali Khan, Kareena Kapoor, Dinesh Vijan, Riteish Deshmukh and Genelia D'souza were seen enjoying their dinner at the Nido restaurant in Mumbai on September 29, 2014.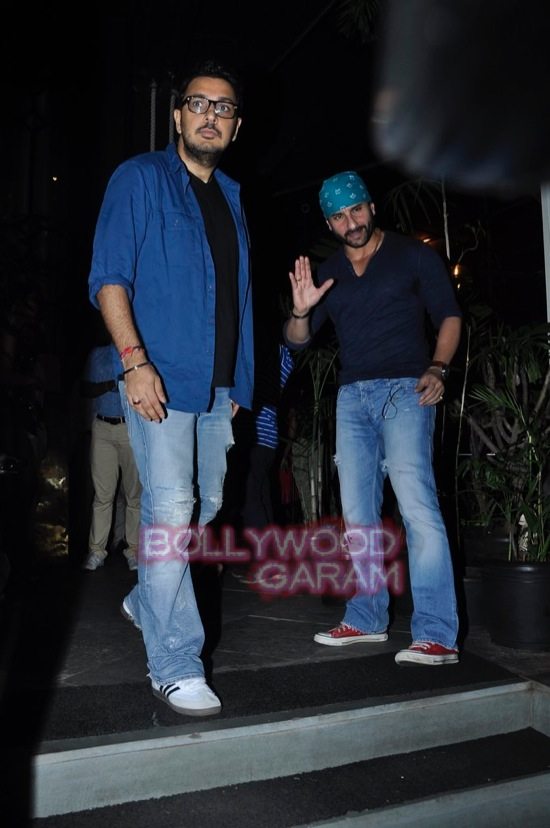 Saif, Kareena and Vijan were on a business dinner after a formal announcement that the actor will be the only owner of Illuminati Films, which was co-founded with Vijan. It was also announced that Vijan will be heading his company Maddock.
On the other hand, Genelia proudly flaunted her baby bump, as she wore jeans and a black t-shirt with a white shrug. Riteish was seen protecting the would-be mother. The shutterbugs caught the actress at her glowing best. The couple were married in February 2012 ans are now expecting their first child.