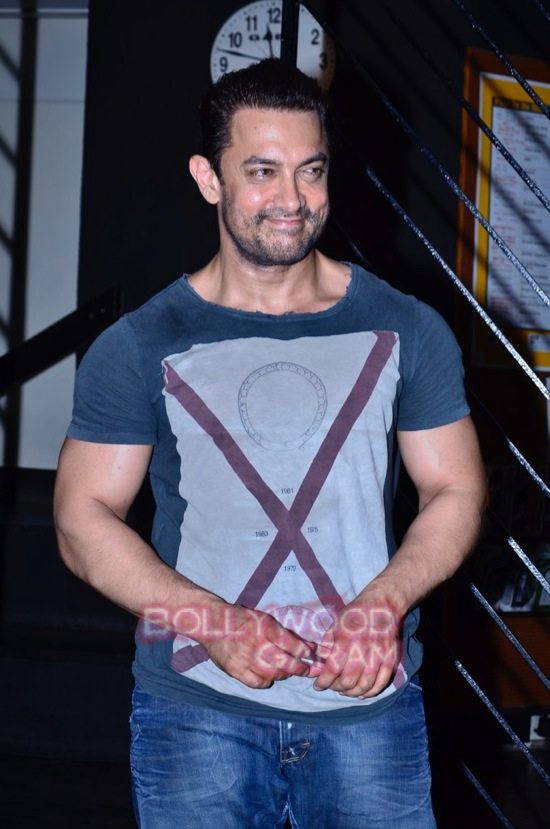 'P.K.' superstar Aamir Khan had an evening of drama at Prithvi theater.
Bollywood actor Aamir Khan was seen enjoying a night of drama at the Prithvi theater in Mumbai on September 30, 2014. The '3 Idiots' actor is currently preparing for the upcoming movie 'P.K.', which also stars Anushka Sharma, Sanjay Dutt and Sushant Singh Rajput. 
The flick is all set to hit the theaters on December 18, 2014. Apart from the post production work of 'P.K.' the actor is also preparing for his upcoming season 3 of his controversial talk show 'Satyamev Jayate'.
The show is scheduled to be premiered on October 5, 2014. Aamir surely seems to be busy and has plenty of work in the coming days.
Although the advertisements for the new season have started airing, they don't have Aamir's face in the promotions. The makers of the show have reasoned that this was done so that the focus of the audience remains on the theme driving the season rather than the star.