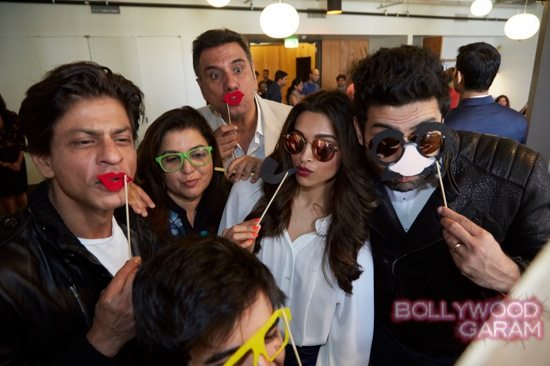 Happy New Year team takes movie promotions to the next level – visits Google and Twitter HQ's in USA!
It isn't very often that a Bollywood film gets a promotional tour all across the United States of America, but well, when the film has the baadshah of Bollywood backing it, anything is possible!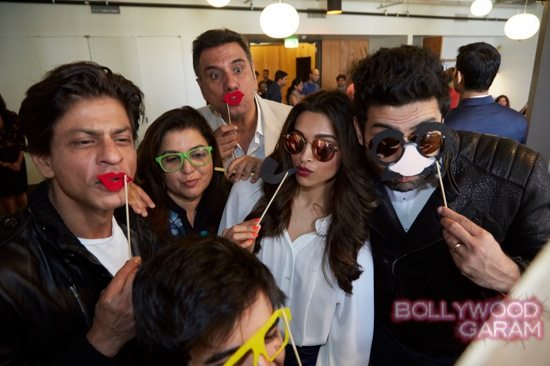 The Happy New Year (HNY) team – Shah Rukh Khan, Deepika Padukone, Farah Khan, Abhishek Bachchan, Boman Irani and Vivaan Shah – visited the Google and Twitter Head Quarters in San Jose, USA.
The stars received a smashing reception at the Google Headquarters with a flashmob dancing to HNY tunes. Google's World Android Head, Sunder Pichai, also interacted with the actors and conducted a Google Hangout in a room packed with beaming fans.
SRK was as usual a total crowd pleaser, he had the ladies in the house swooning with just a few of his characteristic moves on stage!
Jr. Bachchan addressed the crowd and poked fun with the fact that his father Amitabh Bachchan was envious of him being at the Google HQ. He also rapped a few lines from 'Ek Main aur Ek Tu Hai' from his famous film 'Bluffmaster'.
The mini-cluster of Bollywood stars then proceeded to the Twitter HQ where the CEO – Dick Constolo – welcomed them. Ofcourse, a selfie and a few freebies were a must – each of the actors was given a jacket with their Twitter handles printed on it!
Happy New Year is all set for a Diwali release on October 24, 2014. Produced by SRK's Red Chillies Entertianment and distributed by Yash Raj Film's, HYN's future at the box office pre-destined – the 100 crore elite club!