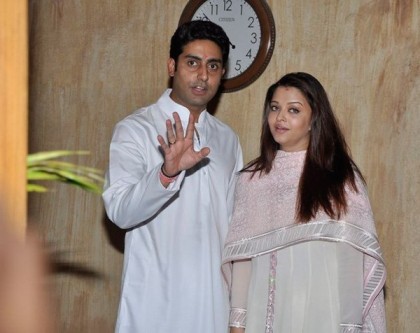 While Amitabh Bachchan is recovering at the Seven Hills Hospital in Mumbai after going through abdominal surgeries, the star is eager to come back home. The main reason for his excitement is that the family is now planning for a naming ceremony of their most loved family member Beti B.
Aishwarya Rai and Abhishek Bachchan's first child is at present referred as Beti B and is yet to be named. The family is now waiting for the proud grandfather to return home so that they can conduct the naming ceremony.
Reports say that the family has already finalized on the name and will be revealing it only after a formal naming ceremony. As for senior Bachchan, he is now showing signs of improvement and will soon be discharged from the hospital.
The nurses in the hospital are taking special care of the star and are also fighting for shifts to remain maximum time with Amitabh. Beti B was born on November 16, 2011 at the same hospital where Amitabh is being admitted for his abdominal surgery. Amitabh had earlier mentioned in his blog that he has to go through a minor surgery after which he will be completely fine. But some of the later reports revealed that the actor had acute pain after the surgery.