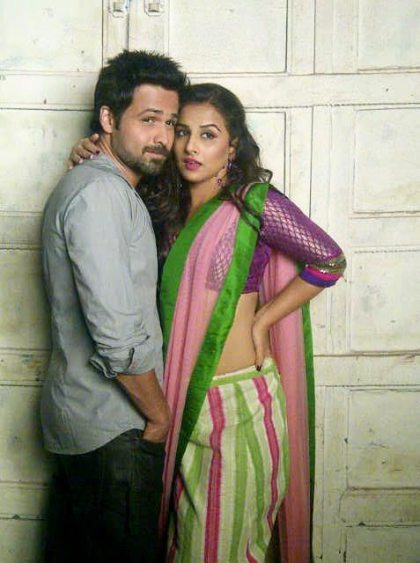 Bollywood actors Vidya Balan and Emraan Hashmi will once again be entertaining in their upcoming movie 'Ghanchakkar'. Vidya and Emraan sizzled as a hot couple in their previous movie 'The Dirty Picture' which created a lot of sensation among the audience for its hot and interesting content.
Director Rajkumar Gupta have once again brought the pair together for the comic thriller which will be produced by UTV Motion Pictures. Gupta has earlier worked with Vidya on the movie 'No One Killed Jessica' but it will be his first time with Emraan.
Gupta said that he is sure that Emraan will do full justice for the role and Vidya was already perfect for it. Ghanchakkar is a story about Sanju, which will be played by Emraan, who is an ex con man and has a taste for finer things in life.
Sanju has a problem with his wife, which will be played by Vidya, who is ambitious. On the other hand Vidya and Emraan too are excited about being paired together once again after 'The Dirty Picture'. Vidya said that as an actor she wishes to reach the audience with different and entertaining roles. While Emraan said that he had immediately accepted the role when it was offered to him.