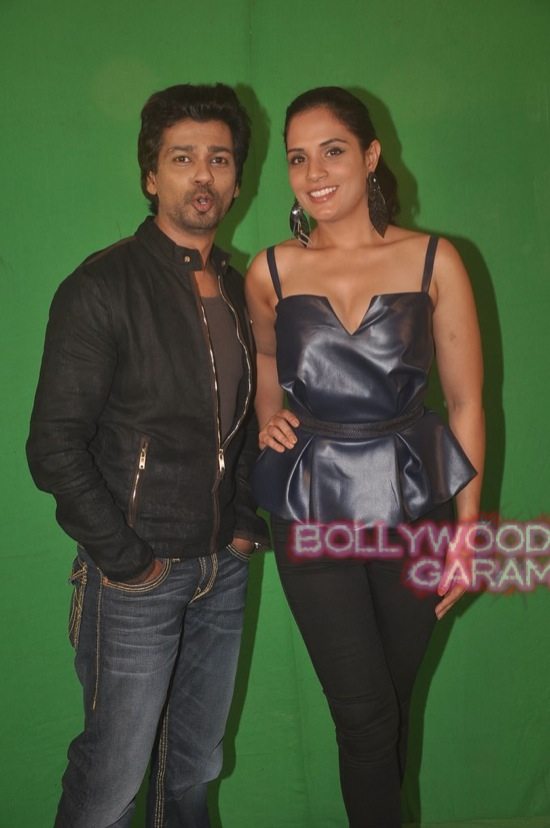 Bollywood actors Richa Chaddha and Nikhil Dwivedi attend Tamanchey press event in Mumbai.
Bollywood actors Richa Chadda and Nikhil Dwivedi attended the Tamanchey press event in Mumbai on October 5, 2014. The movie is directed by Bharat Ratan and is produced by Suryaveer Singh Bhullar.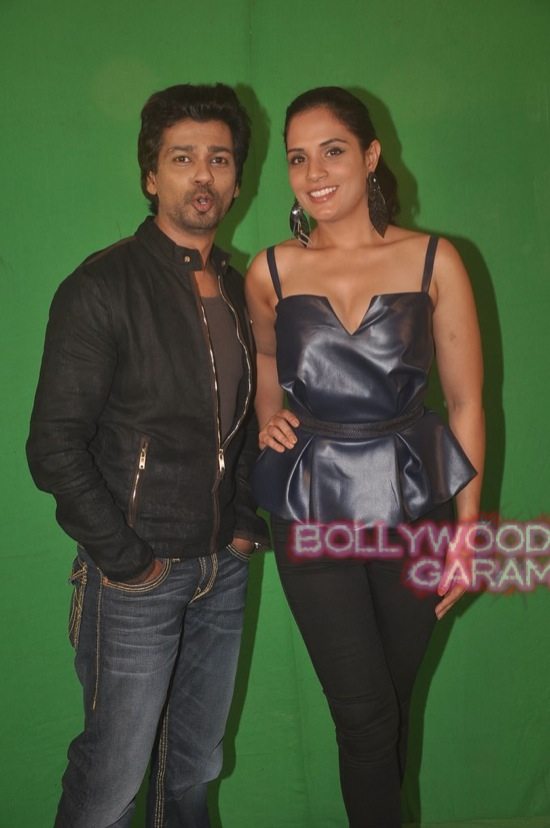 Richa was last seen in the movie 'Fukrey' in which she played the character of 'Bholi Punjaban'. Chaddha was seen wearing a blue top and black jeans, while Dwivedi was wearing jeans, a t-shirt and a jacket.
The story of Tamanchey is about two goons, who run away from jail and are hiding from the police. In the process the two fall in love and a love story blooms. The movie will hit the theaters on October 10, 2014.