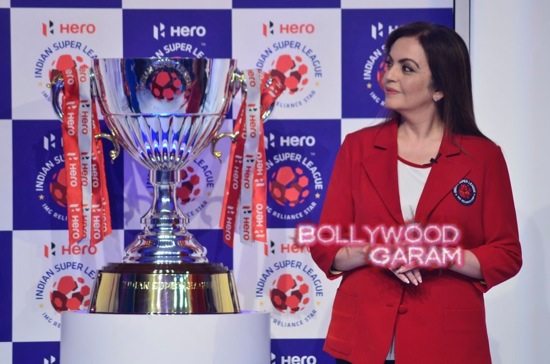 Mumbai Indians owners Nita Ambani unveils Hero Indian Super League trophy in Mumbai.
The Founder and Chairperson of Football Sports Development Nita Ambani revealed the Hero Indian Super League trophy at an event in Mumbai on October 5, 2014. The event was also attended by football legends like Freddie Ljungberg, Del Piero and Joan Capdevila along with other players of the Indian Super League (ISL).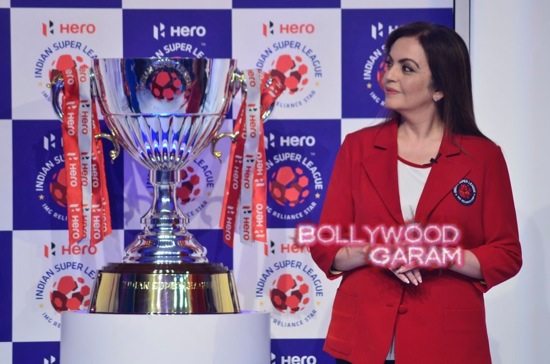 The trophy has been designed by Frazer And Haws and is 26 inches tall. The top band has the logo of the ISL and the handles are embellished in 24k gold.
The ISL will feature eight new clubs and aims to promote the game of football across India. Hopefully, this will encourage talented players and encourage the youth to take up the sport as a profession.