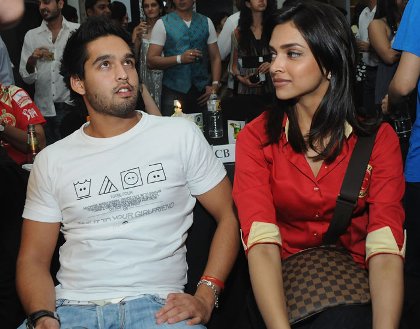 Once again Deepika Padukone has come out of another relationship with Siddharth Mallya. Reports say that the highly publicised relationship was ended on a very bitter note.
Till now no one knows what actually went wrong with the couple. But no one had imagined that things could go so wrong that the two would even avoid facing each other at the social events.
Deepika and Siddharth were recently at the Cosmopolitan Fun Fearless Female and Male Awards and both made sure that they did not even share a 'hi' or a 'hello'. Close friends of the actress say that it is her way to deal with the break up.
Friends added that she will disconnect herself for some time and once that is passed then she will move on and the relationship will become cordial again. Once things have become normal for the actress she might even become friends with the person. Earlier the same thing happened with Ranbir Kapoor. When the breakup was fresh they avoided each other at social events and now the two have become so normal that they are now been paired opposite each other in an upcoming movie with people talking that the two might even give a chance to each other.