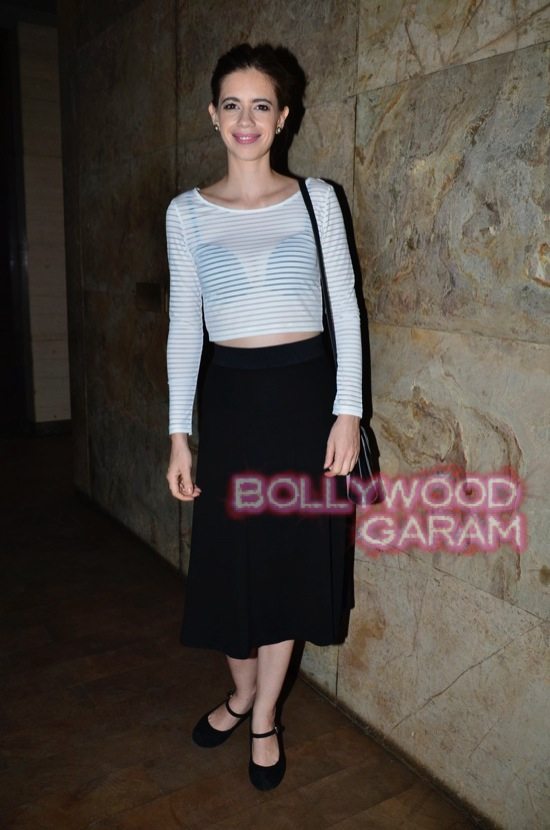 Bollywood actress Richa Chaddha hosts special screening of Tamanchey in Mumbai.
Bollywood actress Richa Chadda hosted a special screening of her upcoming movie 'Tamanchey' in Mumbai on October 8, 2014. The actress hosted the screening for some of her close friends from the industry.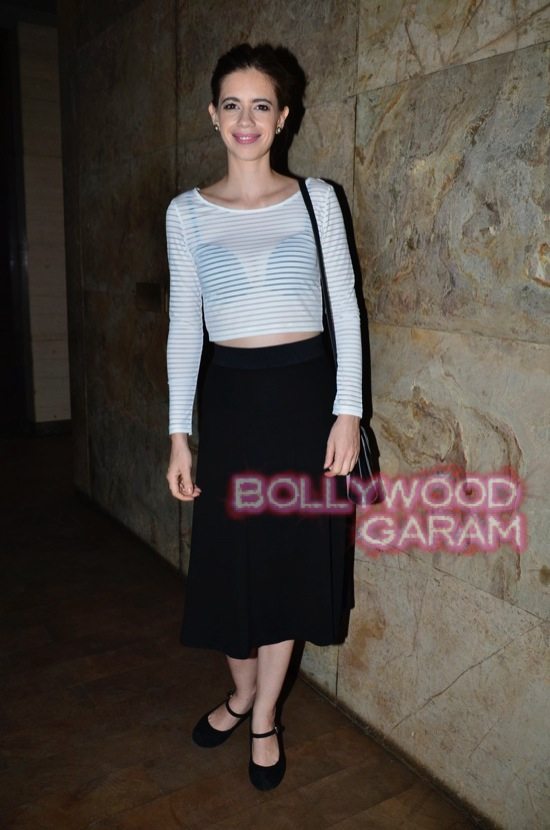 Celebrities who attended the special screening included Sonu Nigam, Kalki Koechlin and Nikhil Dwivedi. At the screening, Richa was seen wearing a floral print outfit with a hair tied in a bun. Kalki for the screening was seen in a black skirt and a white top.
The movie 'Tamanchey' is directed by Navneet Bahal and is produced by producer Survaveer Singh Bhullar. Nikhil Dwivedi and Richa Chaddha will be seen playing the lead role.