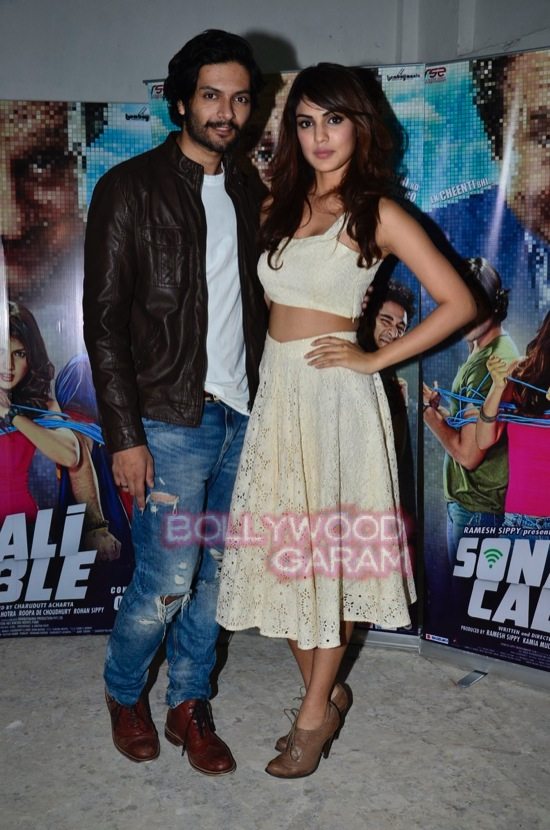 Sonali Cable promotions underway with Rhea Chakraborthy and Ali Fazal.
Bollywood actors Rhea Chakraborty and Ali Fazal promoted their upcoming movie 'Sonali Cable' in Mumbai on October 8, 2014. Sonali looked striking in an off white, shin length skirt and a matching crop top, while Ali looked cool in casuals.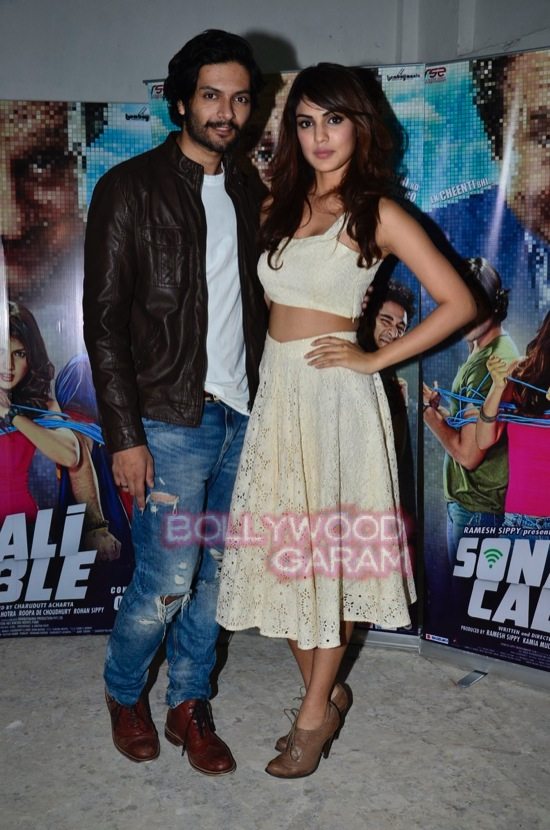 The movie 'Sonali Cable' has Ali and Rhea playing lead roles. The story of the movie is about the Internet turf war in Mumbai, where an ordinary girl puts her love, life and survival at stake when it comes to some expansion plans.
The makers of the movie released the sound track of the movie on September 3, 2014. The movie is all set to hit the theaters on October 10, 2014.