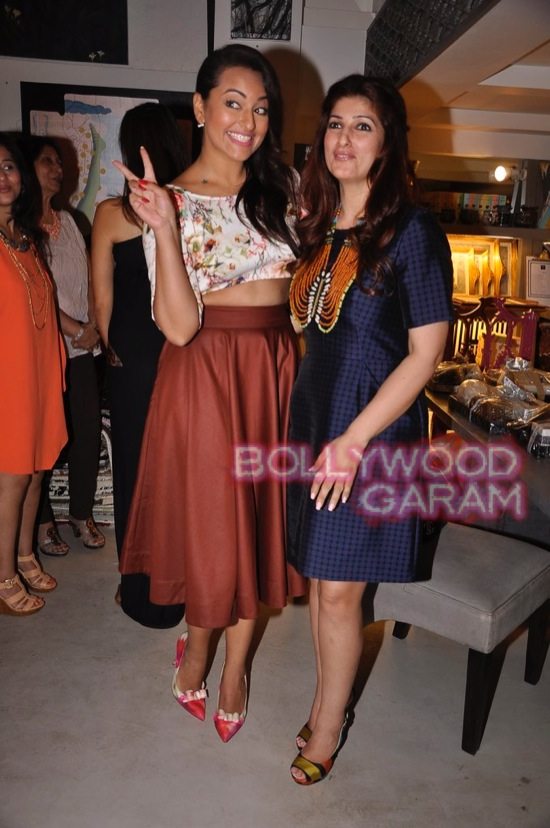 Celebrities from Bollywood attend preview of Twinkle Khanna's The White Window store in Mumbai.
Celebrities from Bollywood attended the preview of Twinkle Khanna's home decor brand 'The White Window' at the store in Bandra, Mumbai on October 9, 2014. Twinkle looked excited and was dressed in a blue outfit.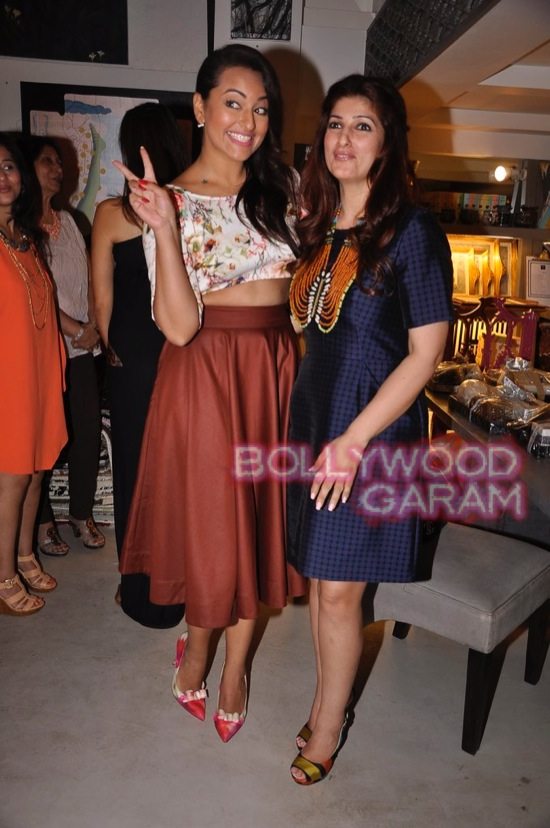 Celebs who attended the event included Sonakshi Sinha, Neelam Kothari, Parizad Kolah, Gayatri Oberoi, Nandini Singh, Anjana Sharma, Nayantara Thacker, Anu Dewan, Seema Khan, Tania Deol with sister Monisha Malhotra, Daboo and Manisha Ratnani, Alka Hiranandani and Bhavna Pandey.
The pop up preview had jewellery, home decor, fashion apparel and gifts. Actress-turned-interior decorator Twinkle presented her 'Walk In The Wild Side' home decor line.