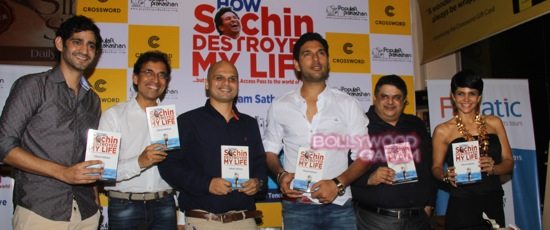 Bollywood and Cricket meet at Vikram Sathaye's book launch in Mumbai.
Indian cricketer Yuvraj Singh and Bollywood actress Mandira Bedi attended the book launch of Vikram Sathaye's 'How Sachin Destroyed My Life' at an event at Crossword, Mumbai on October 9,2 014. The event was also attended by cricket veteran Harsha Bhogle, Gaurav Kapoor and Neha Dhupia.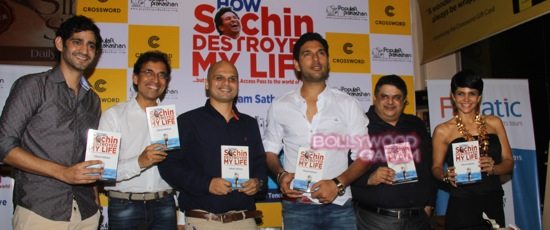 Sathaye is known to be one of the most popular English Standup comedians in India. His Book on cricket veteran Sachin Tendulkar will be one laugh riot for the readers.
The book will have some funny answers to questions like why Virender Sehwag whistles when he bats on the field and why Mandira Bedi cried during the 2003 World Cup. Sathaye has been the TV presenter at the World Cup in 2003 and the Champions Trophy in 2004.