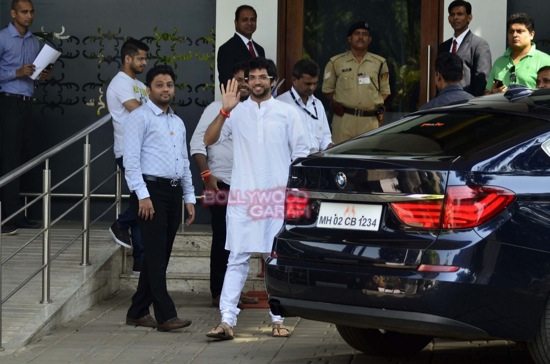 Aspiring politician Aditya Thackeray seen leaving for Nasik.
Son of chairperson of Shiv Sena, Uddhav Thackeray, Aditya Thakeray was seen leaving for Nasik on October 11, 2014. Junior Thackeray is all set for the upcoming Maharashtra Elections on October 15, 2014.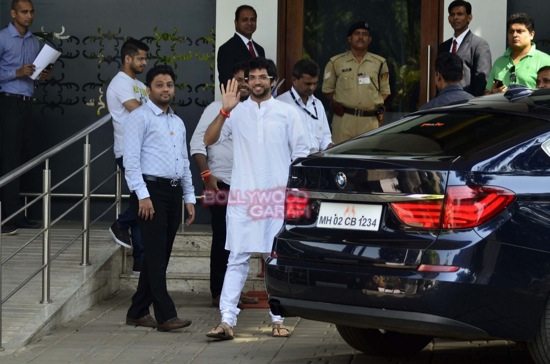 The grandson of Balasaheb Thackeray heads the Yuva Sena wing of Shiv Sena. Yuva Sena was established on October 17, 2010 and has its units in Maharashtra, Madhya Pradesh, Rajasthan, Kerala, Bihar and Jammu and Kashmir.
Aditya released his book 'My Thoughts in White and Black', which was published in 2007 after which he released his private album 'Ummeed' for which he turned lyricist for all the eight songs.