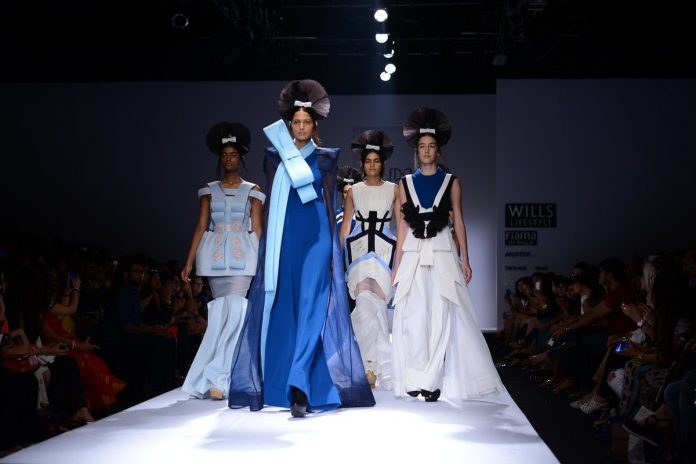 Alpana and Neeraj give a Japanese twist to their collection at WIFW 2015.
Designer duo Alpana and Neeraj showcased their unique collection on day 1 of the Wills Lifestyle India Fashion Week 2015 in New Delhi on October 8, 2014. The designers put up a fabulous show with the theme of Japanese dolls inspired by the popular culture of 'Kawaii'.
The designers did their best to put together a range which captured and merged it with the strong Japanese aesthetics of minimalism. The collection had scallops, bows, flared pants and the outfits were mostly in red, blue and black, which closely resembled attire for dolls.
The Wills Lifestyle India Fashion Week 2015 spring/summer event began on October 8 and concluded on October 12, 2014.