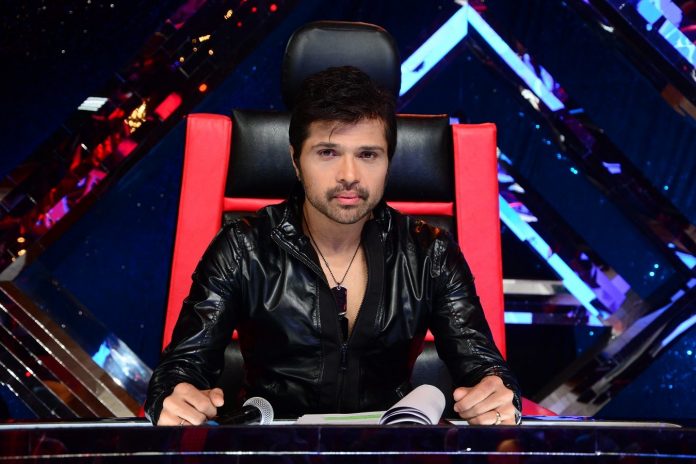 Music composer Himesh Reshamiya mentors contestants on India's Raw Star.
TV show India's Raw Star saw composer, singer and actor Himesh Reshamiya mentoring the the contestants of the show. This week is expected to be filled with excitement and surprises. The participants on the show will be seen singing viewer's choice songs that the fans have suggested.
 Moreover, Himesh will be seen giving a chance to two of the bottom artists to change places with the top three artists of the show. Himesh looked great in a leather jacket and jeans, while host of the show Gauhar too sizzles on the stage in a golden outfit.
This time the host was accompanied with some young children.