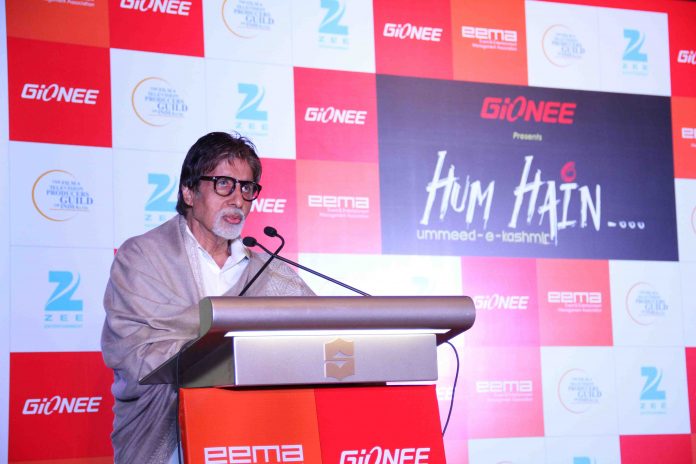 Bollywood superstar Amitabh Bachchan appeals throguh Hum Hain… Umeed-e-Kashmir campaign.
Superstar Amitabh Bachchan, on behalf of the entire Bollywood, has made an appeal to the people to come and contribute to the cause of rehabilitating the flood hit state of Kashmir. Mr. Bachchan will be the front-runner of the campaign known as 'Hum Hain …Umeed-e-Kashmir', which is an initiative of the entertainment industry, led by the Entertainment Management Association, Zee Entertainment Enterprises and Film and Television Producers Guild.
The money which is gathered through the sales of the tickets, sponsorships and donations will be given to the charities for relief work.
Some of the names from the film industry who have come forward to support the effort include Sharmila Tagore, Gulzar, Vishal Bhardwaj, Ranbir Kapoor, Sonakshi Sinha and Farhan Akhtar.