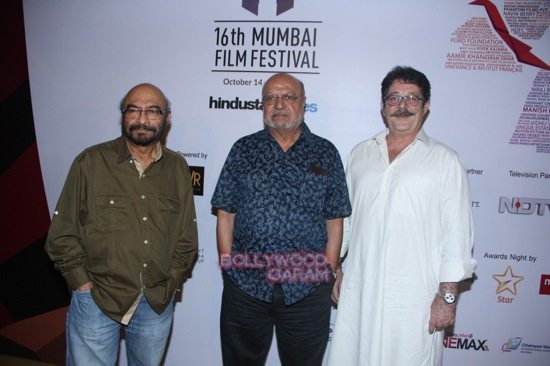 Mumbai Film Festival 2014 entered its seventh day with more celebrities.
After a week of MAMI's Mumbai Film Festival 2014, Bollywood celebrities continued to throng the biggest film carnival in the country on October 20, 2014. The festival is rife with Indian, regional and foreign known and off-beat cinema, paired with master classes and music, held across three locations in Mumbai–Chandan Cinema, PVR Andheri and Cinemax Versova.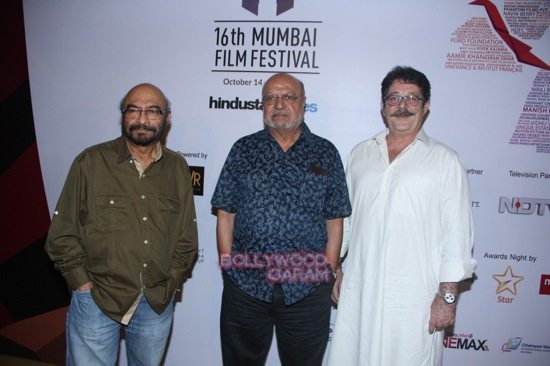 Those who were sighted at the fest included Govind Nihalani, Shyam Benegal, Kunal Kapoor, Imtiaz Ali, Nasiruddin Shah, Nafisa Ali and Prem Chopra. Also present was Indian-American actor Kal Penn, who was at the festival to release the Ravi Kumar directed 'Bhopal: A Prayer For Rain', based on the Bhopal gas tragedy of 1984 in India.
Day 7 of the magical cinematic feast also included Arab cinema celebration, as Mohamed Khan's 1987 exciting Egyptian drama 'The Wife of an Important Man' and 1989 black and white film 'Dreams of Hind
and Camilia', and Merzak Allouache's 1994 film 'Bab el Oued City' were screened.
Edward Berger's German adolescent drama 'Jack' and Michel Hazanavicius' French drama 'The Search' followed next. The festival also had a 'restored classic' segment where Italian crime drama 'Investigation of a Citizen Above Suspicion', directed by Elio Petrifilm, was screened.