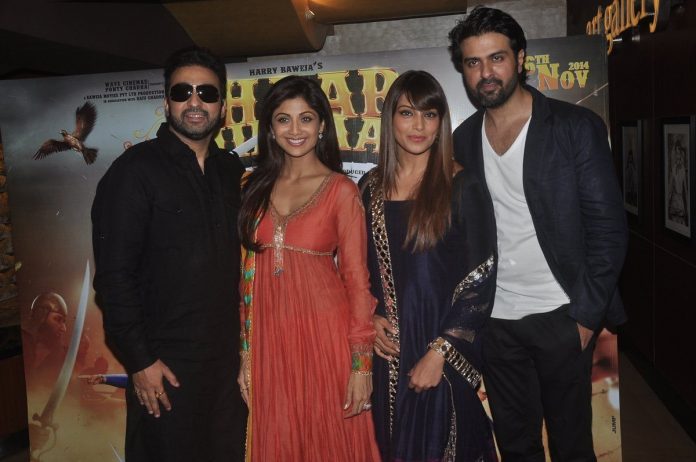 Bipasha Basu and Harman Baweja attend the 'Chaar Sahibzaade' promotion in Mumbai.
Bollywood celebrities Shilpa Shetty, Bipasha Basu and Harman Baweja attended the promotional event of the upcoming Punjabi 3D animation film 'Chaar Sahibzaade' in Mumbai on October 22, 2014. Others present at the event were Raj Kundra, Tabu and R Madhavan.
Written and directed by Harman,'Chaar Sahibzaade' narrates the story of the sacrifices of four sons of Guru Gobind Singh, tenth of the ten Sikh gurus. The official trailer of the movie will be released on November 6, 2014 in 3D.
The movie is produced by Rowena Girneet Baweja and the dialogues have been writen by Baldev Gill. This is the first time an animated feature film has been made on Sikh history.