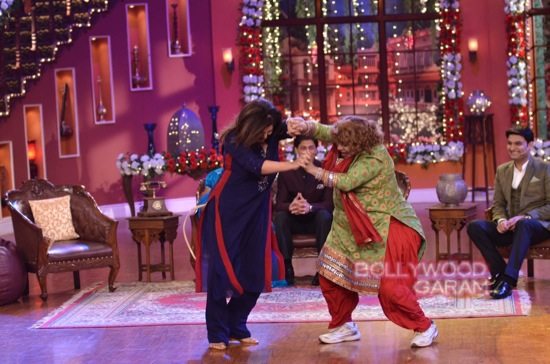 Filmmaker Farah Khan has once again found herself in a controversy related to her movie 'Happy New Year'.  Khan during the promotions made fun of the veteran choreographer Saroj Khan. Once it was done during a promotional event and then it was done by Kiku Sharda  on Comedy Nights With Kapil.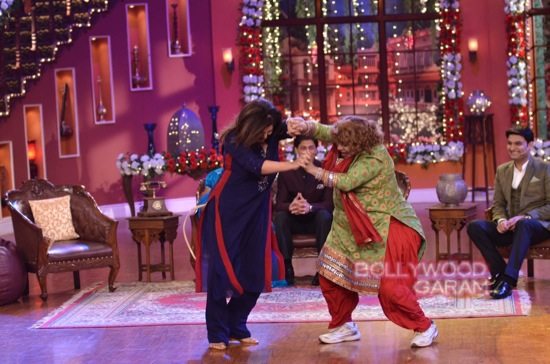 This has reportedly not gone down well with the veteran choreographer and has demanded an apology from the HNY director.  This is not the first time Farah has caught in to  such a controversy. Khan had earlier made fun of Manoj Kumar in her movie 'Om Shanti Om' starring Shahrukh Khan and Deepika Padukone. Saroj Khan has blamed Farah for this and  said that she has an old grudge against her.
The veteran choreographer has requested the media to convey Farah to apologise and added, "Shame on Farah and Kiku Sharda and Kapil Sharma for this kind of behaviour. What has Kapil Sharma got to do with me? Why is he part of this?"  Saroj added that Farah is no longer a choreographer, but is a director  so she does not have to feel threatened by her.
The veteran stressed that why dont they target Ganesh Acharya as he is more overweight than her. Meanwhile Farah Khan is enjoying the success of her movie HNY.