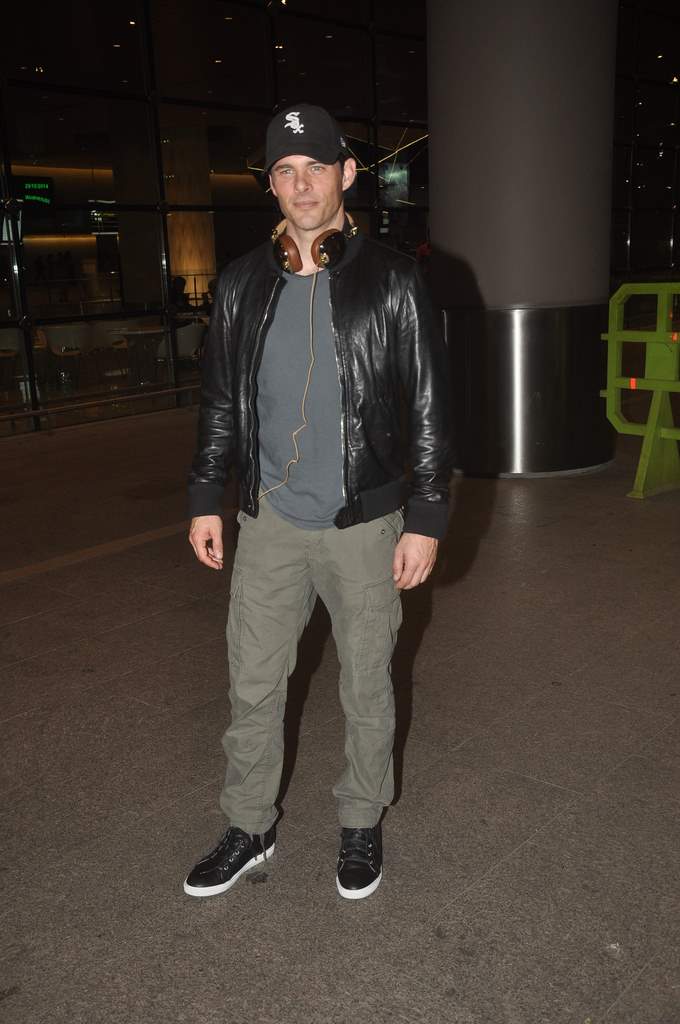 'Gossip' actor James Marsden stops by Mumbai for 'The Best of Me'.
Hollywood heartthrob James Marsden was sighted at the Mumbai airport on October 28, 2014. Marsden is in the country to attend the South Asia Premiere of  his movie 'The Best Of Me'.
The movie has Michelle Monoghan as his co-star. The story is about former high school lovers, Amanda and Dawson, who reunite after many years as they return to their hometown.
The American actor and singer is a former Versace model who began his acting career by starring in many TV shows.  Marsden is also known  for starring in the X Men movie series.