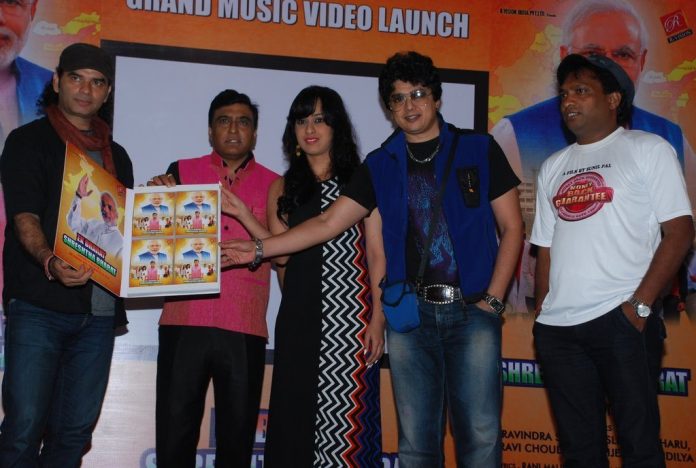 Bollywood singer Mohit Chauhan, Sunil Pal and Ravindra Singh launch song dedicated to Narendra Modi.
Bollywood singer Mohit Chauhan, stand-up comedian Sunil Pal and singer and producer Ravindra Singh launched the song 'Ek Bharat Shreshtha Bharat' on October 29, 2014 in Mumbai. The song is dedicated to Prime Minister Narendra Modi and the whole country.
The music has been composed by Manek-Satya-Afsar and has been sung by Ravindra Singh, Ravi Chaudhary, Brijesh Shandilya and Jasleen Matharu. The cover of the album features the PM Narendra Modi and the music video has been playing in theatres to spread more awareness.
While talking about where he got the inspiration for the song lyrics, Ravindra Singh explained that he shares the vision of PM Modi and that is what he has communicated through the song.