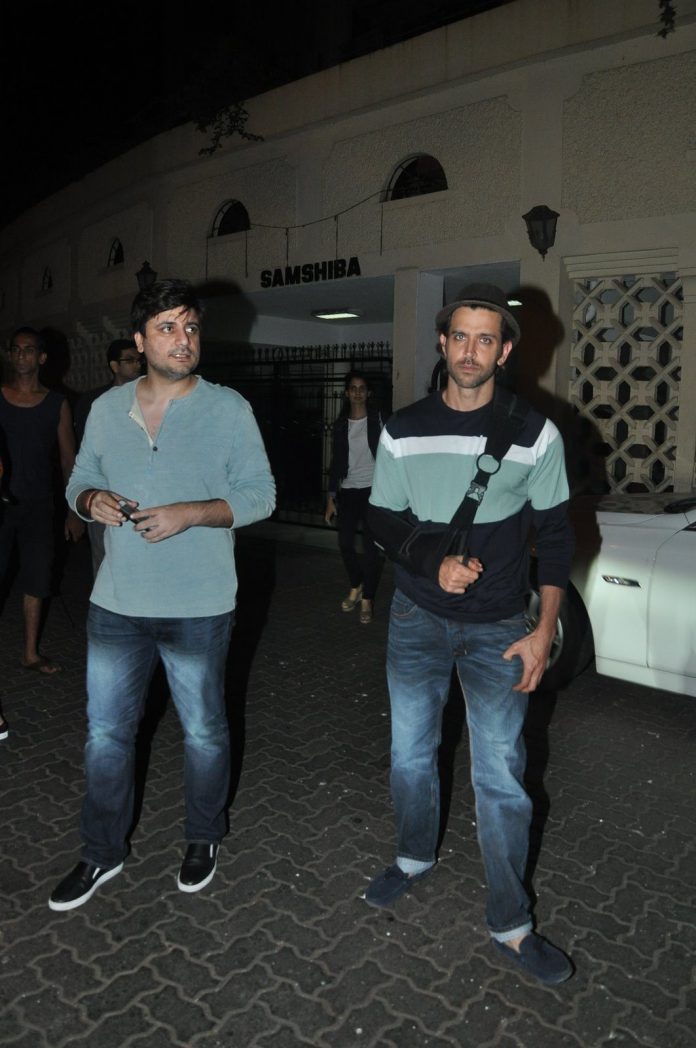 Kunal Kapoor and Sonali Bendre spend time with Hrithik Roshan.
Bollywood actor Hrithik Roshan was seen at an outing with Kunal Kapoor and Sonali Bendre in Mumbai on November 2, 2014. Accompanying Kunal was fiance Naina Bachchan, Amitabh Bachchan's neice, and Goldie Bahl.
The 'Bang Bang' actor and wife Sussanne were officially granted divorce by a court in Mumbai on November 1, 2014.
Kunal started off in Bollywood as an assistant director in the Amitabh Bachchan starrer 'Aks'. The actor made his Bollywood debut with the movie 'Meenaxi: A Tale of  Three cities'.