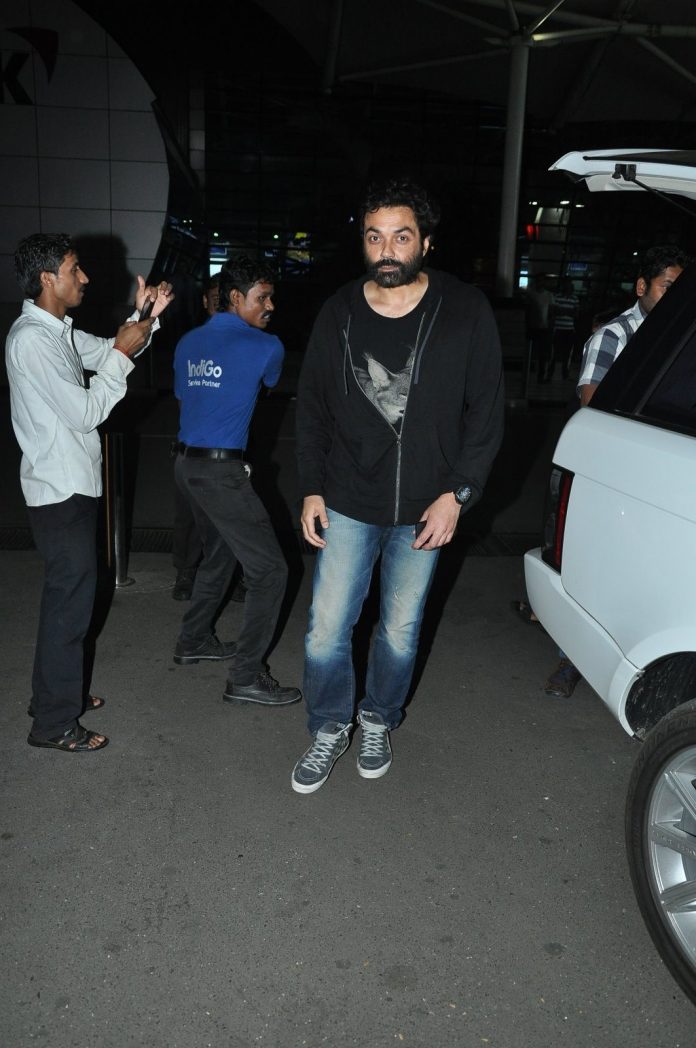 Bollywood actor Rani Mukerji, Bobby Deol and MS Dhoni seen at Mumbai airport.
Bollywood stars Rani Mukerji, Bobby Deol and Indian cricket team captain MS Dhoni were seen at the Mumbai airport on November 4, 2014. Rani was wearing a black and white outfit and was looking rather tired. She was not in the mood to pose for any photos.
Meanwhile, Bobby Deol seems to have taken the 'No Shave November' campaign seriously and was looking great in a full grown beard. The actor is preparing his upcoming release 'Cheer – Celebrate Life', which is due to be released in 2015.
MS Dhoni is currently resting in the ongoing cricket series against Sri Lanka. He was wearing a red polo and smiled all the way to his car, while photographers tried to capture the cricketing star on camera.