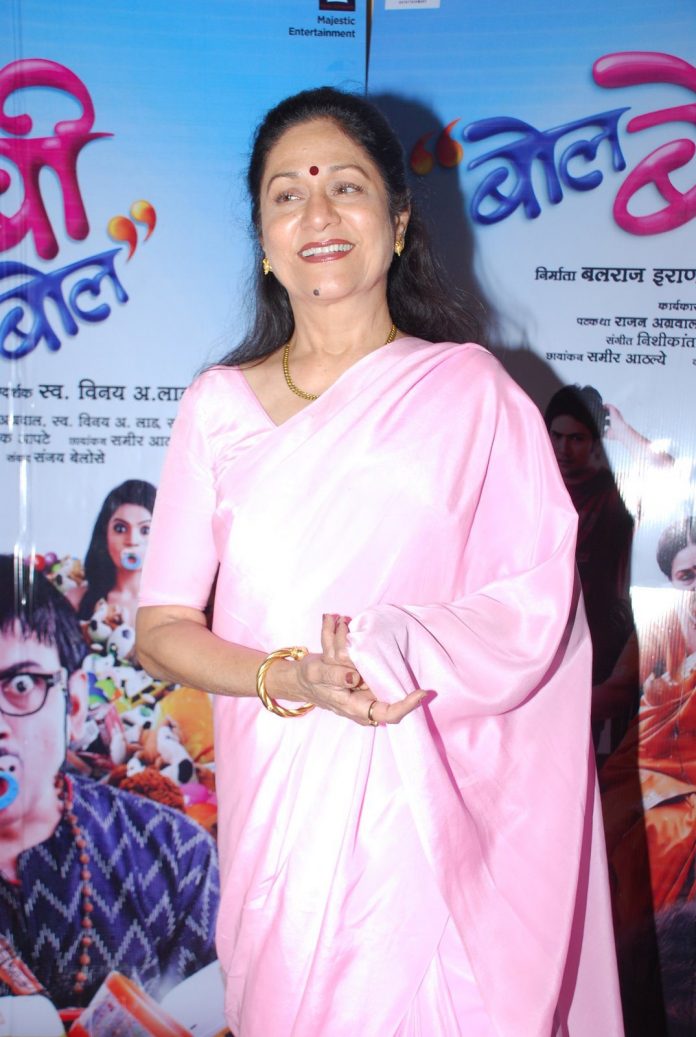 Bollywood actress Aruna Irani at Bol Baby Bol launch event in Mumbai.
Bollywood actress Aruna Irani and others celebrities attended the launch event of the Marathi movie 'Bol Baby Bol' at an event held in Mumbai on November 5, 2014. With this movie, Irani will be returning to Marathi movies after nearly two decades.
At the event, the 62-year-old actress said, "Though I was away from the screen for a while but I wasn't away from Bollywood and my fans." She also added that she couldn't have asked for a better comeback than 'Bol Baby Bol' as she wanted to be a part of a movie which had a meaningful script.
The movie is produced by Viral Motani and is directed by Vinay Laad. 'Bol Baby Bol' also stars Makrand Anaspure, Neha Pendse, Aniket Vishwasrao, Siya Patil, Archana Gawde and Suresh Sawant.