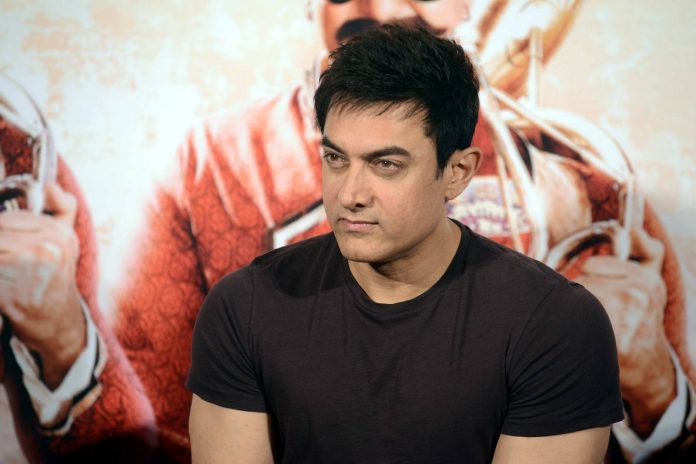 Bollywood superstar Aamir Khan and Rajkumar Hirani launch Tharki Chokro song from the movie P.K.
Bollywood star Aamir Khan launched the song 'Tharki Chokro' from 'P.K.' in Delhi on November 8, 2014. The launch event was also attended by the film's director Rajkumar Hirani.
Aamir looked comfortable in a maroon t-shirt and jeans, while wore a blue shirt and trousers. The movie 'P.K.' also stars Anushka Sharma, Sanjay Dutt, Sushant Singh Rajput and Boman Irani. In an earlier interview, Hirani had stated the P.K. will be a satire on Indian god and the self-proclaimed godmen.
The movie is all set to release in theaters on December 19, 2014. This release is consistent with the trend that Aamir Khan follows of releasing his movies on or around Christmas.
Take a look at the catchy song: