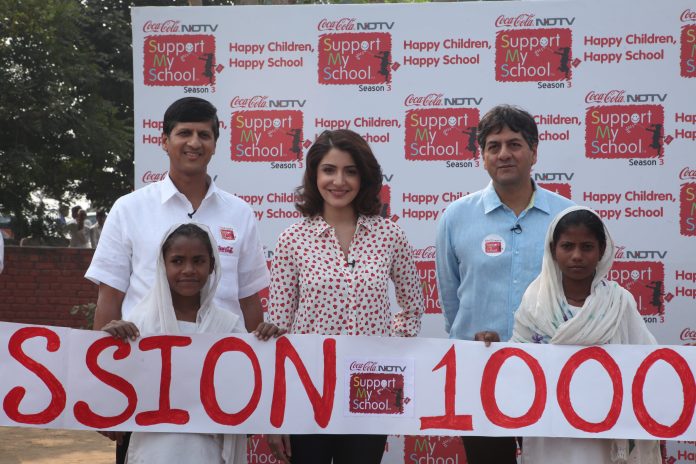 Third season of 'Support My School' campaign launched by Anushka Sharma.
Bollywood actress Anushka Sharma launched the third season of 'Support My School' campaign at an event at Nuh in Haryana on November 13, 2014. The campaign helps provide government schools in the region with adequate facilities, including toilets, water access, sports facility, recreation and a clean environment.
The campaign was launched in presence of its members, students, teachers, principals and partners of various schools, which have been revitalised under the campaign. Anushka also celebrated Children's Day at the event and showed off her excitement about her association with the campaign.
The 'PK' actress expressed that the country needs more such initiatives, which focus on the needs of school children.