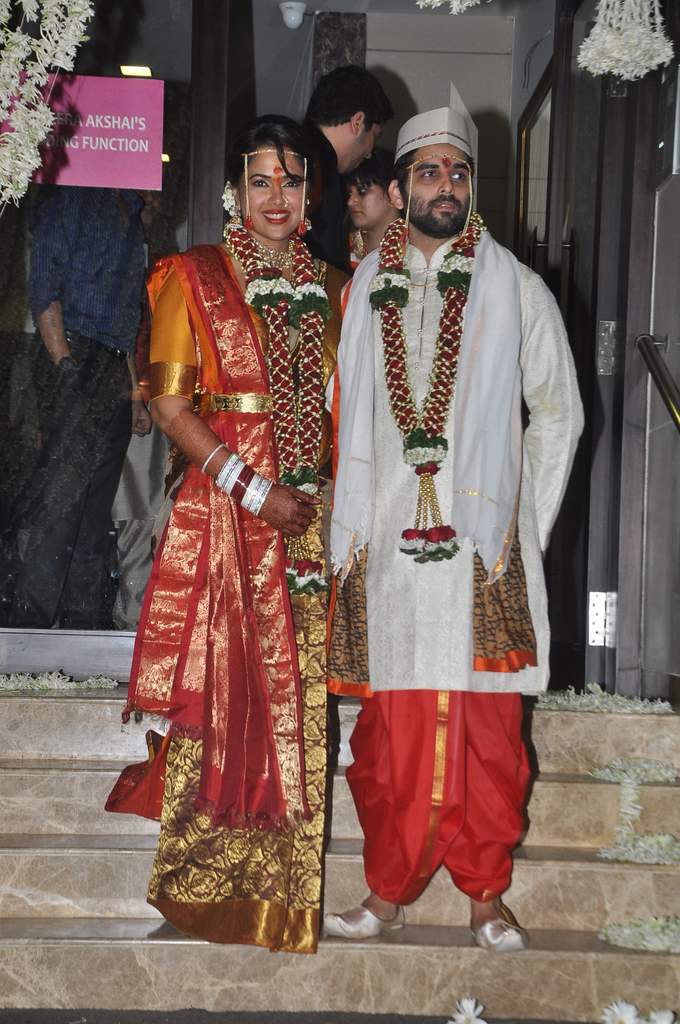 Actress Sameera Reddy and husband Akshai Varde to become parents soon.
Bollywood actress Sameera Reddy, who got married to Akshai Varde on January 21, 2014, has confirmed that she is expecting her first baby. The 'Musafir' actress confirmed, "Yes, we are expecting our first baby and we are very, very happy."
Sameera added that since it is their first child, she is careful in her activities and is trying to keep a low profile. The actress also said that she is ready for motherhood, while informing the media that their child is expected to be due in early May 2015. Akshai and Sameera got married in a traditional Maharashtrian wedding ceremony earlier this year.
Sameera, while talking about her relation with Akshai, recalled it was their mutual love for mo'bikes that brought them together. The would-be-mother added that this was where their relationship began, and expressed that she always wanted to get married to someone out of the film industry.
The actress will soon be seen in the movie 'Naam' which has been in post production since many years. In 2009 it was reported that producer Dinesh Patel did not have enough funds for post producing the Ajay Devgn starrer.