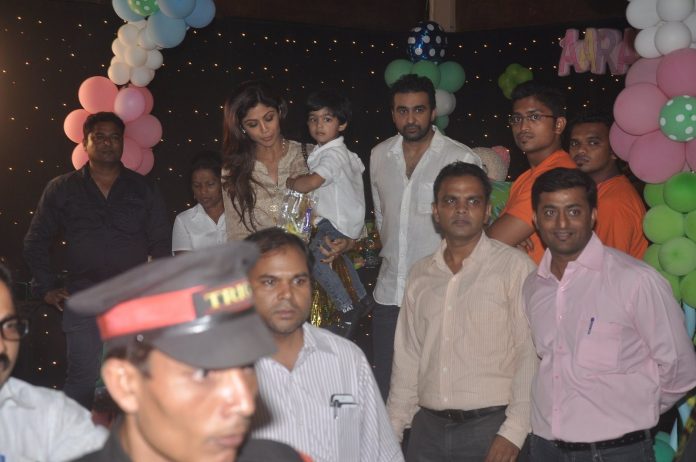 Aaradhya Bachchan's third birthday celebrations saw a volley of Bollywood celebs.
As Aaradhya Bachchan turned three years old, Bollywood couple Aishwarya Rai and Abhishek Bachchan hosted a grand birthday bash for their daughter on November 16, 2014. Bollywood celebrities arrived with their children to wish the little one on her birthday.
Actors Shilpa Shetty, Kiran Rao, Hrithik Roshan, Raveena Tandon, Lara Dutta, Tara Sharma, Genelia D'Souza and Riteish Deshmukh, and Manyata Dutta attended the bash with their children.
The 'Dhoom' actress had earlier announced that she has planned a special party for her daughter's birthday. Guests and other celebs wished Aishwarya and Abhishek, as well as Aaradhya's grandparents Amitabh and Jaya Bachchan, on the occasion.
Celebrity photographer Dabboo Ratnani was also seen at the party with his wife and children. Actress also arrived to wish little Aaradhya.
Abhishek Tweeted, "Thank you all for such wonderful wishes for Aaradhya. Truly means a lot. Thank you." Aaradhya has turned just three, but is already a popular name in the media. The little one has also featured at the Cannes International Film festival.
Reports say that the birthday girl has received a special gift from the West Bengal Chief Minister Mamata Banerjee. Aaradhya's first birthday was a private ceremony, but grandfather Amitabh  had posted a few pictures.
Watch the video here: