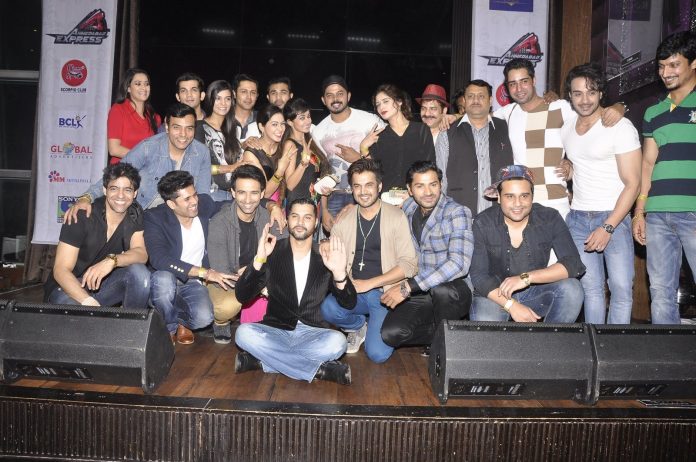 Box Cricket league team Ahmedabad Express launched.
TV celebs from Box Cricket League team Ahmedabad Express launched their team at Hard Rock Cafe in Mumbai on November 16, 2014. The team will be making its debut during this season of BCL.
Celebrities who attended the event included Pooja Gaur, Krishna Abhishek, Sreesanth, Gayatri Joshi and Tina Dutta. What makes the game unique is the fact that the season will also seen women players sweating it out for their team on the field.
This season, eight teams will be playing the tournament, with new additions Pune Anmol and Ahmedabad Express.