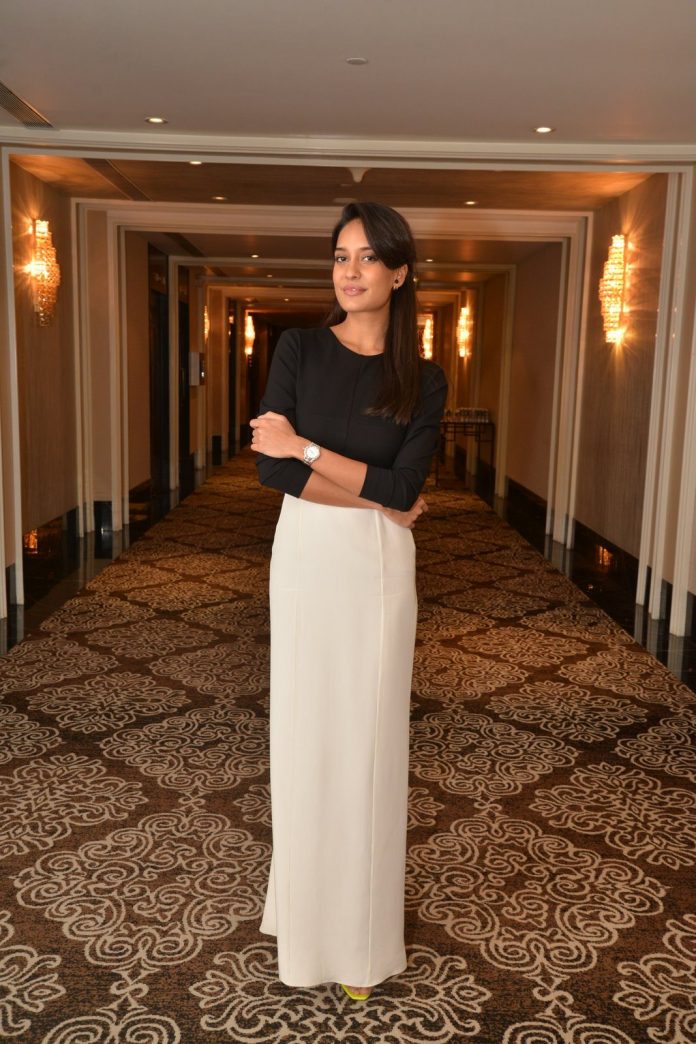 Luxury and high on style! Lisa Haydon at Carl F. Bucherer's Pathos collection launch event.
Bollywood diva Lisa Haydon attended Carl F. Bucherer's 'Pathos' collection launch event held at Palladium Hotel in Mumbai on November 17, 2014. The high end soiree saw the introduction of several Pathos time-pieces which have been launched for the Indian market.
Lisa obviously looked her elegant best in a black and white ensemble. Coveted fashion photographer Atul Kasbekar was also seen in attendance.
The event was spiced up with an unusual lucky draw wherein every lady was given a champagne glass with a diamond ring, but just one ring out of all was a real diamond. After a testing session, the woman with the real diamond  was announced as the winner and got the ring as a gift.
Other attendees at the event included Vandana Kasbekar, Anish Trivedi, Riyad Mathew and Vinay Kalantri.