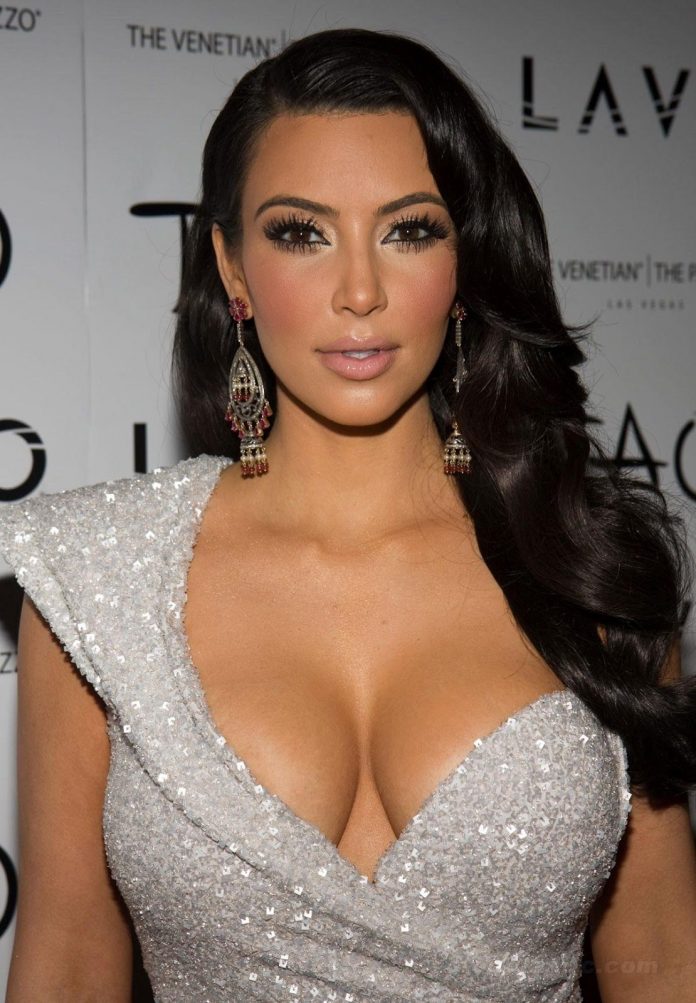 "Namaste India… main Kim Kardashian aa rahi hoon… Bigg Boss ke ghar mein." Kim Kardashian to visit the Bigg Boss house.
Temperatures at the Bigg Boss house are all set to soar as Hollywood's paparazzi darling Kim Kardashian is scheduled to visit this week. The curvaceous diva will be on a whirlwind promotional tour for her new fragrance 'Fleur Fatale', she will visit the Bigg Boss house in Lonavala, India on November 22, 2014.
Photo Credits
The 'Keeping Up with the Kardashians' star will provide some much needed vigor for the show – Indian version of Big Brother – which is currently airing on Colors channel and is in its 8th season. Host Salman Khan is obviously a star attraction, but this new entry will be a one to watch out for, however, the channel has not revealed more details about Kim's entry, contestant or guest?!
Wizcraft entertainment who is responsible for bringing the 34-year old to India released a statement saying, "It gives us great pleasure to welcome and facilitate Kim Kardashian's maiden visit to India. We are confident that our country and its people will play excellent hosts to this international superstar."
Kardashian is married to rapper Kayne West and rose in the ranks of fame with a reality show 'Keeping Up with the Kardashians' and some other infamous sagas like sex tapes! Recently, the voluptuous diva was in the news for baring it all for a magazine photoshoot. The lady sure knows how to keep herself in the limelight.
Kim will be visiting India for the first time and also released a teaser statement confirming the news – "Namaste India… main Kim Kardashian aa rahi hoon… Bigg Boss ke ghar mein."
Well, Bollywood has always known to go little bit tipsy over the arrival of a Hollywood star! Bigg Boss is all set to take "Mehmaan bhagwaan hai" to the next level!