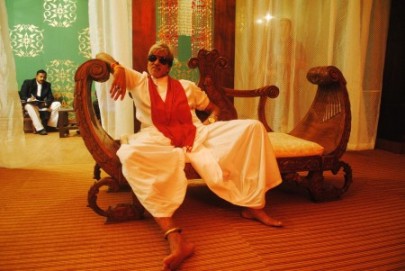 Bollywood Garam: Bollywood actor Amitabh Bachchan's new look in the upcoming movie 'Department' by Ram Gopal Varma has been revealed. Seems like the look of the actor in the movie is inspired by veteran politician of Bihar, Laloo Prasad Yadav, but while taking a closer look at Big B, it can be said that he resembled the character of Subhash Nagre in the movie 'Sarkar'.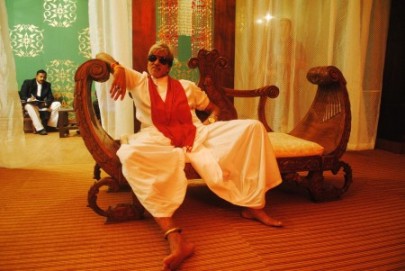 Bachchan in the movie 'Department' will be playing the role of a corrupt politician in the state of Uttar Pradesh. Bollywood Garam's sources revealed that Bachchan plays the role of an Uttar Pradesh-based corrupt politician who can do anything for money and position. In his attempt to getting under the skin of the role, Amitabh ended up adapting the local language, attire and even the hair style, which is similar to that of Yadav.
Talking about the character, he can prove his point and can go up to any extent and is also operating the mafia and funding underworld and terror activities. The makers are playing it safe so as to avoid any controversies in the hopes that there isn't any hindrance in the release of the movie.
While talking about the similarity to Yadav, the film makers say that the hair might be similar but the character is entirely different.
Our sources also revealed that Bachchan – who has been recovering from an abdominal surgery – will be returning to work by the end of April, 2012. Media reports say that the 'Sarkar' actor will be appearing in a song of Ajay Devgn's next film, which will also have Abhishek Bachchan in the lead.
Bachchan recently returned to face the camera for a promo of the upcoming 5th season of the Indian Premiere League. The director of the movie Rohit Shetty has just five days to shoot the song.