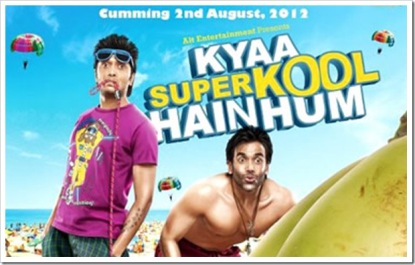 Bollywood Garam: After the success of the 2005 movie 'Kya Kool Hain Hum' starring Riteish Deshmukh and Tusshar Kapoor, the makers are all set to release the sequel 'Kyaa Super Kool Hain Hum' (KSKHH). As the sequel is expected to be different and bigger than the earlier movie, the makers have planned a unique launch of the first look of the movie.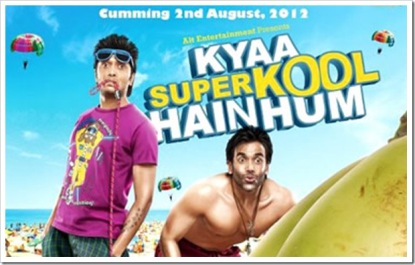 On April 9, 2012, the entire cast of the movie – which includes Tusshar, Riteish, Sarah Jane and Neha Sharma -will be diving in a pool at a hotel in Mumbai for the official launch of the first look. Sachin Yardi, the director of the movie says that as the movie is naughty, the idea is to make the launch naughty as well.
Yardi revealed that they have roped in a few junior artists who will don bikinis at the launch and will help bring out the elements of the movie. KSKHH has been shot in Goa and the pool-side poster launch will make it stand out and be noticed. Tusshar's sister Ekta Kapoor and mother Shobha Kapoor have produced the film.
The director has denied that it is a sex comedy and stressed that it is a wacky and crazy comedy. Moreover, Yardi has also said that he has toned down the naughtiness factor in some of the scenes.