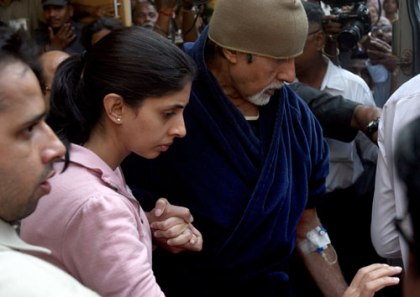 Bollywood Garam: Once again Bollywood super star Amitabh Bachchan has revealed that he is suffering from extreme pain and will soon be undergoing a CT scan. Two months after going through abdominal surgery, the veteran actor has been suffering from acute pain for the past two days.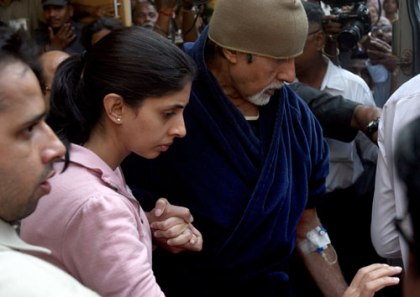 The actor will be undergoing a CT scan at the Seven Hills Hospital in Mumbai, where he had undergone the earlier surgery. In a blog entry,  the 'Black' actor said, "Last night…I rose from my desk to get to bed, but excruciating pain, stopped me in my tracks and I found it difficult to walk, to stand, to sit, to lie down. Quite horrendous!"
For the time being, a pain killer managed the situation and the actor also attempted to bear the pain and discomfort for as long as possible. Bachchan had said that the pain had vanished post surgery, but the question arises why it recurred two months after the surgery.
Mr. Bachchan will be undergoing a CT scan on April 10, 2012. On Tuesday morning, the actor woke up to find a considerable media presence at his door to which he Tweeted, "Dearest TV media and Vans outside my house, please do not stress and work so hard. It is nothing, just another visit to my doctor." Mr Bachchan had even performed at the opening ceremony of the IPL 5 in Chennai.