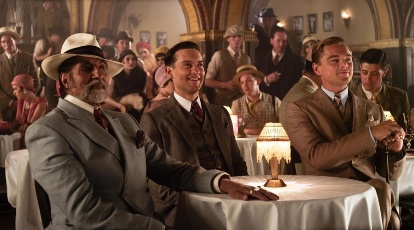 Australia based film maker Baz Luhrmann is now all set with his adaptation of F Scott Fitzgerald's 'The Great Gatsby', which will be released this Christmas. The makers of the movie have also released the first look which has the lead cast and out own Amitabh Bachchan in a cameo role.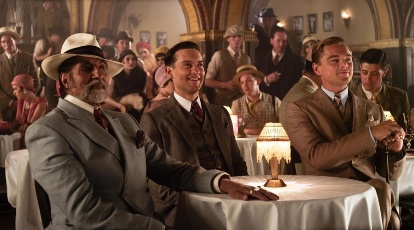 The ambitious movie is apparently shot in 3D and includes Leonardo DiCaprio, who plays the role of Jay Gatsby, Carey Mulligan plays the role of Daisy Buchanan and Tobey Maguire will be seen as Nick Carraway.
The shot released by the makers has shown DiCaprio and Maguire sitting along with Meyer Wolfsheim, played by the Baadshah of Bollywood , Mr. Amitabh Bachchan. The film maker met Mr. Bachchan when he was in Mumbai a couple of years back requested the actor to shoot for a cameo in the role of a flamboyant and suave Wolfsheim.
Amitabh has done the role without charging anything and this will be the actor's first appearance in a Hollywood movie. The Great Gatsby is a classic of the twentieth century literature and is considered as a tough boom to adapt, just like the Devdas in India. Luhrmann's movie will be the seventh movie which will be based on the film.