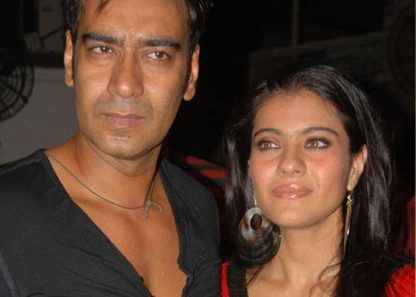 Seems like film maker Karan Johar is now in mood to try out new things in terms of casting in his films. Recent reports say that the film maker might consider casting the real life couple Ajay Devgn and Kajol for his upcoming venture.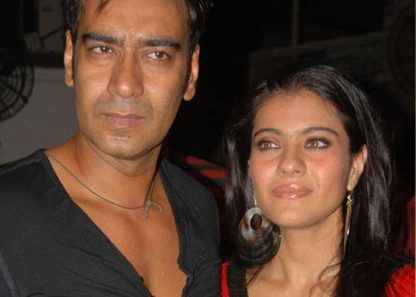 Dharma Productions is otherwise known for pairing the hit pair of Shahrukh Khan and Kajol. While Karan also brought back the pair back to the screens with the movie 'My Name Is Khan'.
Now the film maker is eyeing to pair the real life couple in his upcoming venture. The last time Ajay and Kajol were seen together was in the movie 'U Me Aur Hum', which was produced by Ajay's banner but tanked at the box office.
But now with Karan making the movie, it is hoped that the movie manages to impress the audience. The story which is supposed to star the couple was actually written down by popular film maker Rohit Shetty, who was then signed by Karan for directing a film. Reports say that the movie will be a wholesome entertainer, just the way the audience likes it and Rohit has asked his dear friend Ajay to play the role. When asked Shetty, he said that it was too early to comment on the matter.