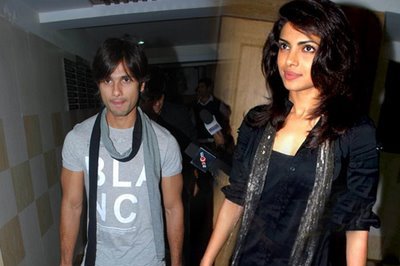 Bollywood actors Shahid Kapoor and Priyanka Chopra have constantly denied that they are not in a relationship. But still they have always maintained a concern for each other which has many times been noticed by many around them.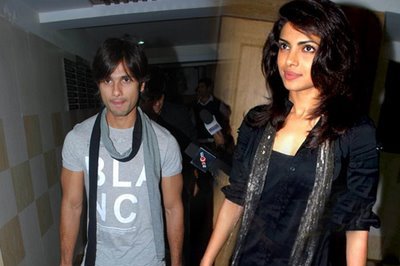 The actors recently appeared at the sets of the dancing reality show 'Dance India Dance Lil Masters' to promote their movie 'Teri Meri Kahani'. When the actress was trying to climb the stage, Priyanka slipped from the stage and this was when Shahid came in to rescue like a hero and saved her from falling off the stage.
People present at the shooting sets said that Priyanka was climbing the stage to meet one of the contestants. But when she was trying to climb she lost her balance and was about to fall.
Thankfully Shahid came in to rescue and like a super hero saved the actress from falling down. Moreover, Priyanka was also seen showing concern for the actor when she stopped Shahid from going on the stage. One of the judges of the show then asked, why so much concern, to which Priyanka said, 'Dedh pasli toh hai' (He's anyway so lean)." The on and off couple, might not come out in open about their relationship but there is definitely something brewing between them.