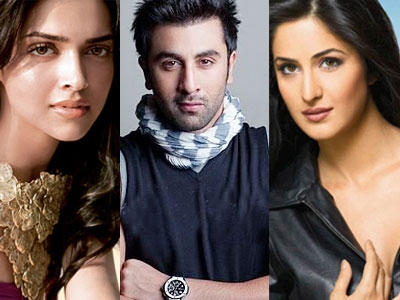 Former love birds turned co-stars Ranbir Kapoor and Deepika Padukone are currently busy in their own world of shooting for the upcoming movie 'Yeh Jawani Hai Deewani'. But another former girlfriend of Ranbir, Katrina Kaif is silent over the two's budding friendship.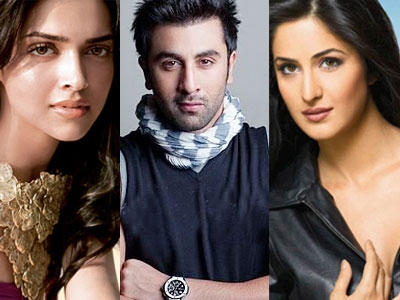 Katrina after moving on from Ranbir has gone back to concentrating on her work. The actress has also went back to her former lover Salman Khan and dared to sign a whole movie for Yash Raj's net.
Ranbir and Deepika who were earlier not even in talking terms have now got back to having fun with each other. Their rekindled friendship was seen when Ranbir and Deepika's camaraderie on various award shows surfaced. Then the shooting of Ayan Mukherjee's "Yeh Jawani Hai Deewani' also brought them closer.
The friendship grew so much that Deepika split with her latest boyfriend Siddharth Mallya. Now Katrina is insecure about the new friendship. One of Katrina's friends defended that Ranbir tends to get closer to his co-stars when he is shooting for the movie. Even during 'Rockstar' he got closer to Nargis Fakhri and then after sweeping all the awards he did not care or look back. As for Katrina, her friends say that she does not care about the dating game anymore and is happy in her own world.