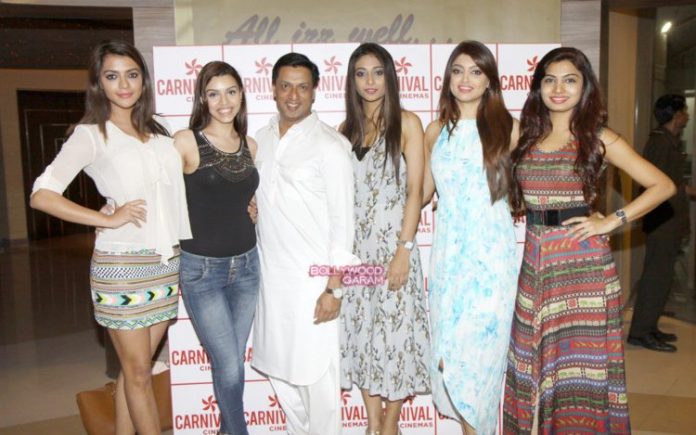 Movie Name : Calendar Girls
Cast: Akanksha Puri, Avani Modi, Kyra Dutt, Ruhi Singh and Satarupa Pyne
Director: Madhur Bhandarkar
Genre: Drama
Running Time: 2 Hours 12 Minutes
Bollywood Garam Rating : 2/5 stars
Indian filmmaker Madhur Bhandarkar is back with yet another interesting flick based on another industry of showbiz. The glamorous world of models and bikinis has been unleashed by the director through his point of view.
The story has young ambitious girls from different family backgrounds and atmosphere. There can be a few similarities to other Bhandarkar movies with several layers of ambition, manipulation and desperation for success. With debutants on board, the performance side can be a bit disappointing as they might need a bit of brushing up in terms of acting skills.
Dialogues have not helped at all. The story did have the ability to explore a world for the audience which has not been seen by many. The filmmaker has put in together builders, prostitutes, middle class parents, agents, cricket enthusiasts and more in one place to create a bit of confusion.
But his signature touch of glamour cannot be missed and the only thing that is lacking is some good performance from the cast. The movie has also failed to grip the interest of the audience but ensures some guaranteed entertainment for people looking for some glamour and boldness.
Photo Credits: Viral Bhayani