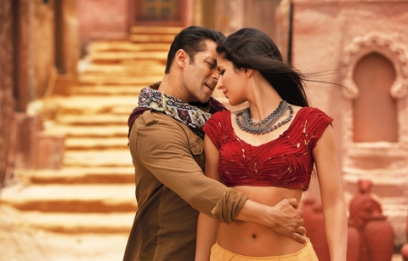 Bollywood actress Katrina Kaif had a few weeks back wrapped up the shoot for the movie 'Ek Tha Tiger' with co-star Salman Khan. The actress then immediately flew to London for the shoot of Yash Chopra's untitled movie.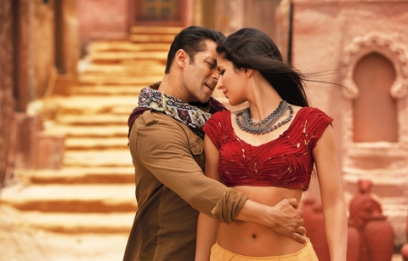 After the Yash Chopra movie shoot was wrapped, Kaif decided to stay back to spend some time with family. But then the song launch from the movie 'Ek Tha Tiger' was pre-poned and Katrina was more than happy to come back to India for the launch as it is the first song of her with Salman after a long time.
The song 'Masha Allah' has been picturized on Katrina and Salman and has also created a lot of buzz around it. Katrina was happy to cut short her vacation when she realized that the song is getting launched earlier.
Even when in London, the actress's house was quite far from the shooting location. But still the actress opted to be with the crew in a hotel near the shooting location. It was only after the shooting schedule was wrapped, the actress went to be with her family. The song from 'Ek Tha Tiger' was launched in Mumbai and Katrina flew back a day before the launch.